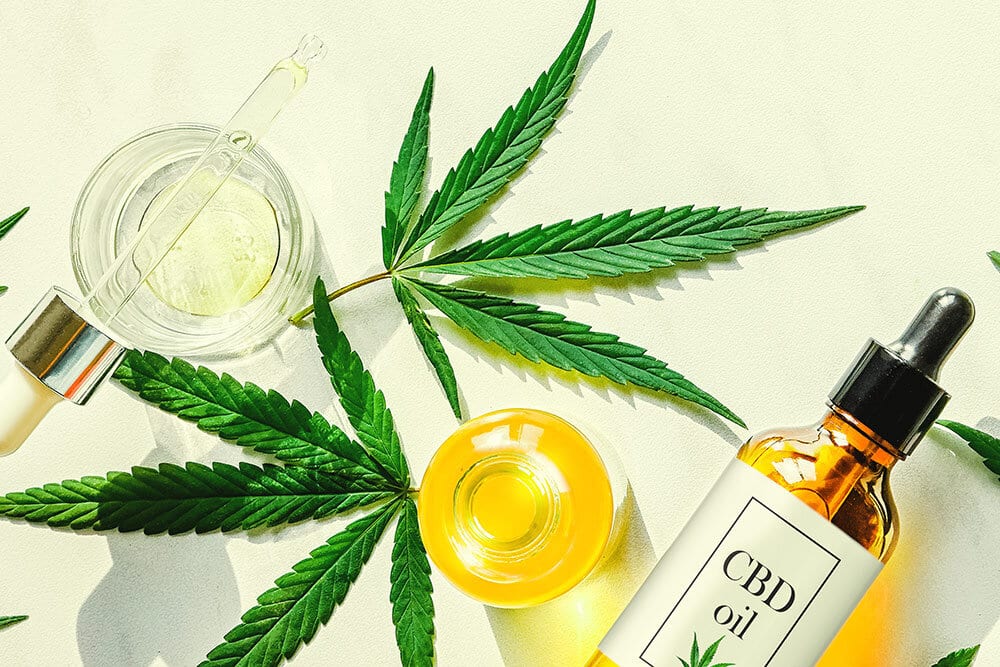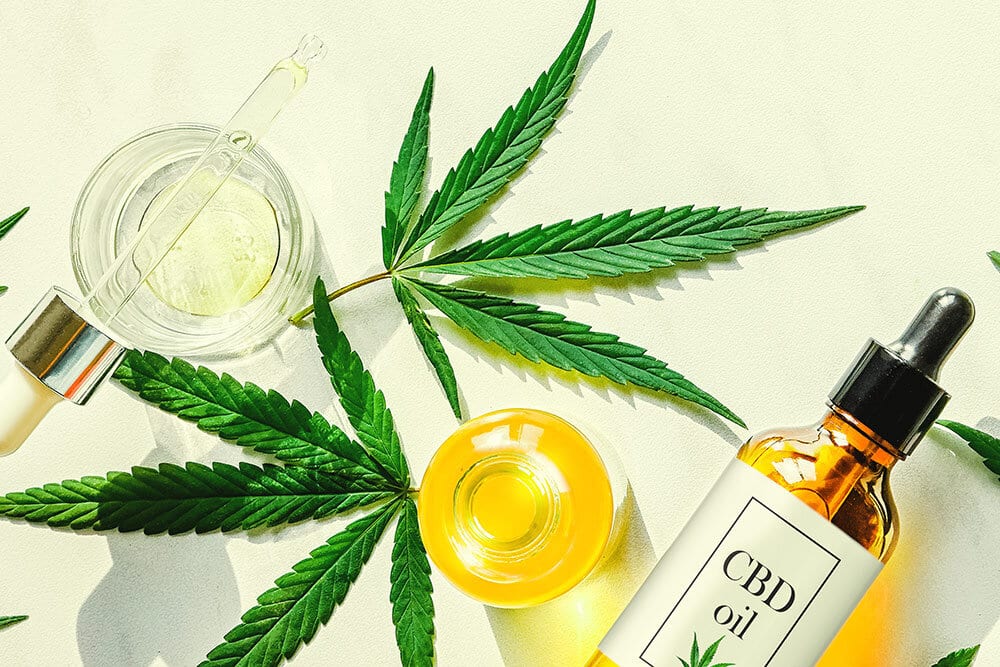 Walking down the beauty aisles at any retail store you will start to notice CBD taking over the shelves. Thanks to the loosed regulations in the 2018 Farm Bill, CBD oil, so long as it is extracted from an industrial hemp-based plant, labeled correctly, and has lower than 0.3 percent THC, is legal to use. 
One of the most asked questions about CBD beauty products, or anything containing CBD in general, is "will it get me high?" The answer is no. Because these products are to have lower than 0.3 percent THC, you cannot get high from CBD infused products. THC is the cannabinoid that, in high percentages, will produce euphoric properties and creates a head high. CBD, the other main cannabinoid, has more health benefits and calming effects.
Thanks to the loosened laws and the latest scientific studies coming out about CBD and how it can offer many health benefits, CBD is here for beauty, and you should be too.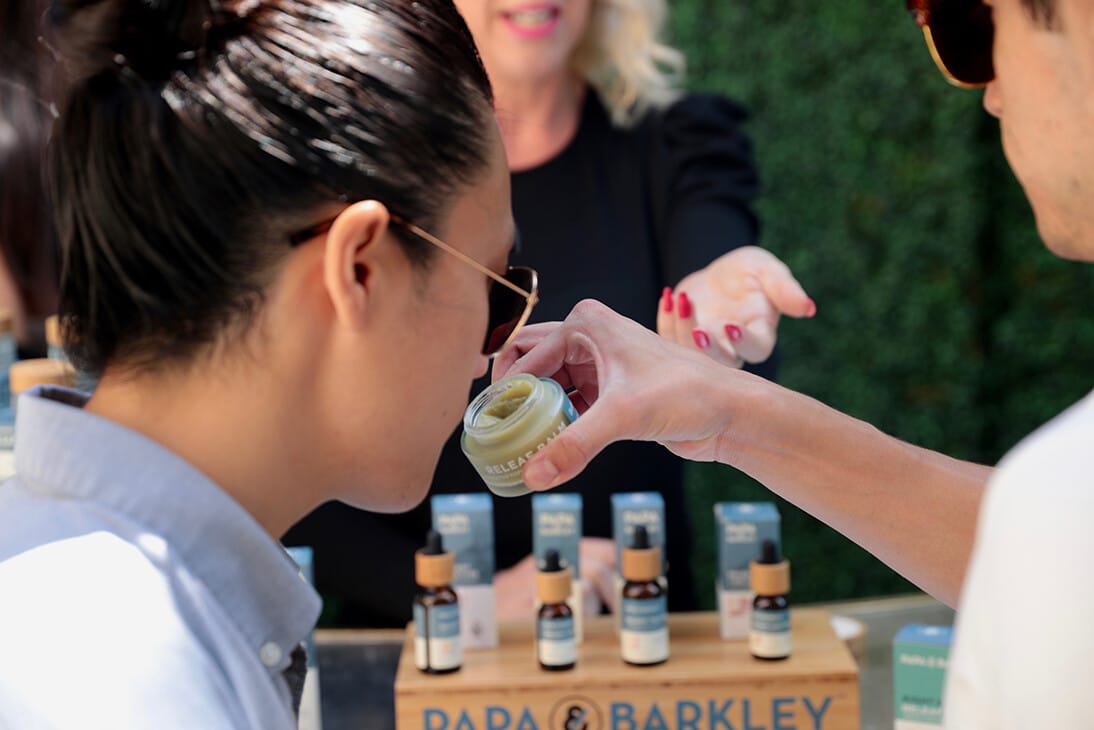 Everyone is on the CBD Beauty Product Train
Many celebrities have fallen in love with CBD beauty products. The beautiful and funny Melissa McCarthy applied CBD oil to her feet while getting ready for the 2019 Oscars. Not only to alleviate some of the stressfulness that comes with preparing for the Oscars, but also to remove any discomfort from her feet from the heels she wore that night. 
McCarthy is not the only celeb rocking CBD beauty products on the red carpet. Other superstar celebrities like Selena Gomez, Margot Robbie, Mandy Moore, and Michelle Williams have also used CBD products on their feet, calves and ankles to help ease the pain of wearing heels, according to The Hollywood Reporter.
Even the Oscar afterparty included some CBD beauty products for everyone to enjoy. From curated CBD goodies to a vape lounge, cannabis made a statement at the Oscars. 
Why Buy Beauty Products with CBD?
CBD has many benefits to our skin and body. It contains many vitamins like vitamins A, D, and E, along with fatty acids and anti-inflammation properties. These fatty acids are also found naturally in our bodies, which makes using CBD beauty products even more efficient. 
The anti-inflammation properties CBD beauty products provide can help our skin in many different ways. From helping to heal dry skin, psoriasis, and eczema and it even fights against signs of aging and acne. This is one reason why some of the most popular CBD beauty products are lotions, creams, and serums. 
These body lotions and creams are also great for massages, whether that be after a hard workout or for pleasure. The CBD properties target the area in which you applied the cream to and help to ease and relax the muscles quickly. Topicals are the perfect form of CBD beauty product that you can easily add into your daily skincare routine. Plus, you can use it as much or as little as you want throughout the day with no major side effects.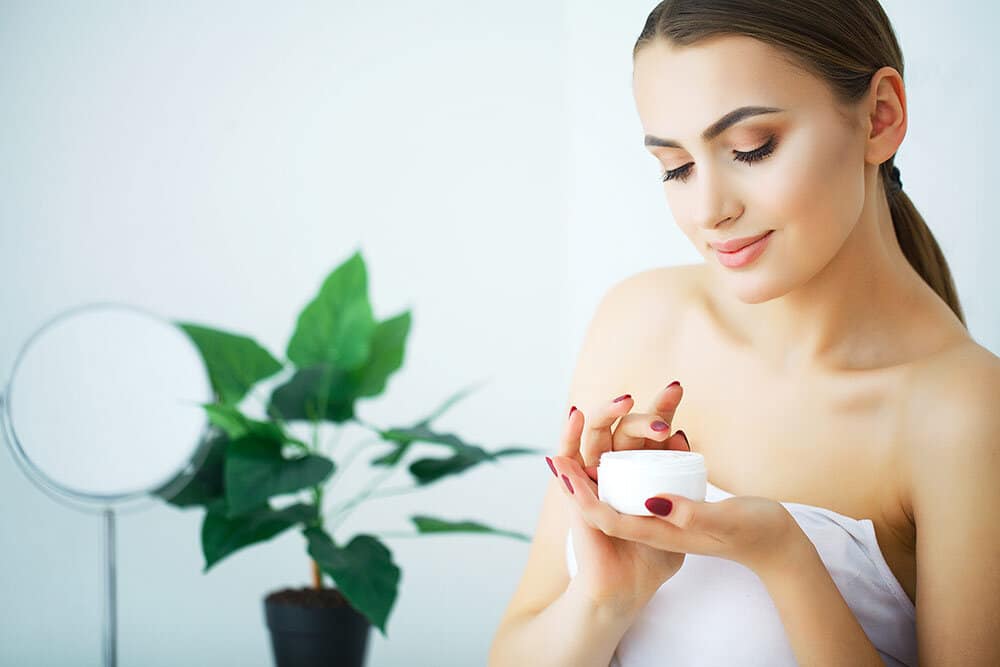 What Types of CBD Beauty Products are there?
When it comes to beauty products in general, there are tons of things out there for you to try and get your hands on. The same can be said for CBD beauty products. If there's a beauty product, there's likely a version of that product that contains CBD. 
As mentioned before, some of the most popular items are lotions and creams. You can find many of these CBD beauty products at retail stores or even your local dispensaries. You might even catch yourself picking up a few other things to help you wind down while using some of your new CBD beauty products. Some popular brands include Papa & Barkley, Vertly, Kush Queen, and Care by Design.
Papa & Barkley have a variety of different versions of their CBD relief product. You can choose to get a balm or lotion, or even drops (tincture), capsules, or oils. Their 1:1 Repair Cream is specifically designed to help with sensitive areas like your face and neck. It also uses the whole plant profile to provide a full spectrum of cannabinoids, terpenes, and phytonutrients. The Papa & Barkley 1:1 Repair Cream uses natural ingredients to help rejuvenate your skin and keep it looking healthy and youthful.
If you are looking for the perfect way to unwind after a long day, try a Kush Queen bath bomb. They describe their bath bombs as using "organic essential oils and cannabinoids to create effect-specific full-body experiences." 
Vertly is another popular CBD beauty product brand that offers many things like face serums, bath salts, relief lotion, and even lip butter. Their lip butter includes full spectrum Hemp Extracts to help "you feel great knowing you're absorbing a little bit of Hemp Extract with every swipe of Vertly on your lips."
Are you someone who has uncomfortable dry skin? Cannuka CBD Healing Skin Balm might be the wonder balm you have been looking for. Cannuka's blend of Manuka honey, CBD, and other natural ingredients create a calming and moisturizing protective layer for your skin. Add it in as part of your nightly routine or whenever you feel your skin is needing a little extra moisture. Cannuka also has other skincare products you can use alongside its healing balm that all contain CBD. From the Cannuka Hydrating Lip Balm to the Cannuka Harmonizing Face Cream, you can have your entire skincare routine include CBD for an overall calming feeling. While CBD beauty products are great for their calming effects, as we have discussed, they also include many other benefits for our skin. CBD is great for reducing inflammation which can cause dry skin, acne, and wrinkles. 
The next time you are shopping for new skincare products, want to try to heal your skin, or are just looking for a nice lotion for a calming nightly skincare routine, consider a product that contains CBD.