What Are Edibles? Get Answers to Your Top 5 Questions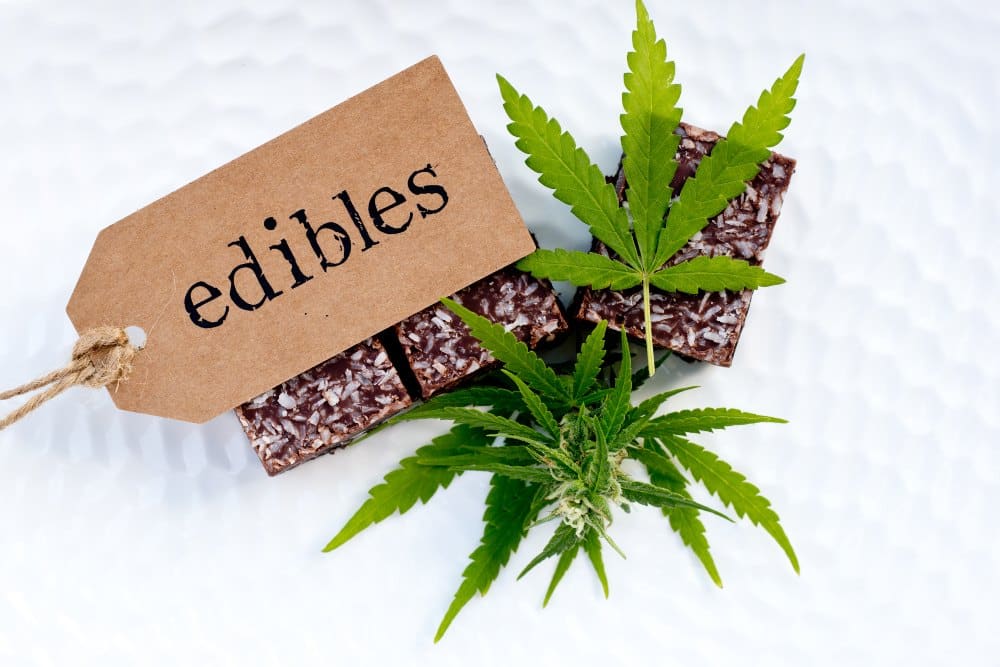 Table of Contents:
What are edibles?
How do edibles work?
What are the different types of edibles?
– Gummies
– Hard Candy
– Chocolate
– Baked Goods
– Savory Foods
– Drinks & Drink Mixes
– Capsules
Are most edibles indica or sativa?
Where can you buy edibles legally?
---
Curious about cannabis edibles? We've got the answers to the most-asked edible questions. Read on to become an edible expert!
1. What are edibles?
An edible is any product that can be eaten or swallowed that has been infused with cannabis extract. Edibles can be made at home or bought as a consumer packaged good, in a variety of forms.
Edibles can provide the same benefits as any cannabis product, but many people enjoy them for their discretion and ease. Those that don't like the idea of smoking or vaping can reap the benefits of cannabis by doing something they already know how to do—eating!
You can consume edibles in one of two different ways. Most are eaten or swallowed, but some, like hard candies, can be taken sublingually (under the tongue).
Many people claim edibles are more effective at relieving their pain than smoking or vaping is, and research seems to back them up. This is due to the unique way that edibles interact with your body, making their effects feel stronger and last longer than inhaled cannabis.
2. How do edibles work?
Edibles provide a different experience than other cannabis consumption methods do. Why? What do edibles do for the body?
Because most edibles pass through the digestive system, they are metabolized by the liver. This process converts the THC to 11-hydroxy-THC, which is a more potent form that provides a more intense experience and a longer-lasting high.
While edibles take a longer time to take effect (typically 1-2 hours), the duration of the edible experience also lasts longer than other forms of cannabis (up to 6-8 hours). This is helpful to those who take cannabis for pain, inflammation, nausea, or insomnia.
Related: What are the Best Weed Strains for Anxiety?
Because edibles take longer to kick in due to the digestion process, it is important to wait 3 or more hours after taking an edible to increase the dose. Some people get impatient when they don't feel results quickly, take another one, and then when they do take effect, the longer, intense experience can be quite uncomfortable.
That's why "low and slow" is always the dosage recommendation for edible use—especially if you're trying a product or brand you haven't taken before. Start with a dosage of 5 mg or less, and take another dose only if you don't see desired results after waiting several hours.
Some benefits of edibles are:
Discreet use
Longer-lasting high
More intense experience
No lung danger from smoking or vaping
3. What are the different types of edibles?
There are so many types of tasty edibles available, you're bound to find your favorite form and flavor. While most edibles are sweet treats, it's important to remember that these are not actually candy—they contain THC, a psychoactive cannabinoid.
It is important to decide on a low dose ahead of time and don't overindulge just because they're yummy. Some of the types of cannabis confections you might find at the dispensary are:
Gummies
Gummies and other types of chews are probably the most common and most popular type of edible on the market. They come in a variety of fruit flavors and contain a consistent dose of THC in each chew—often 10 mg. Gummies are chewed and swallowed, so must pass through the digestive system before taking effect.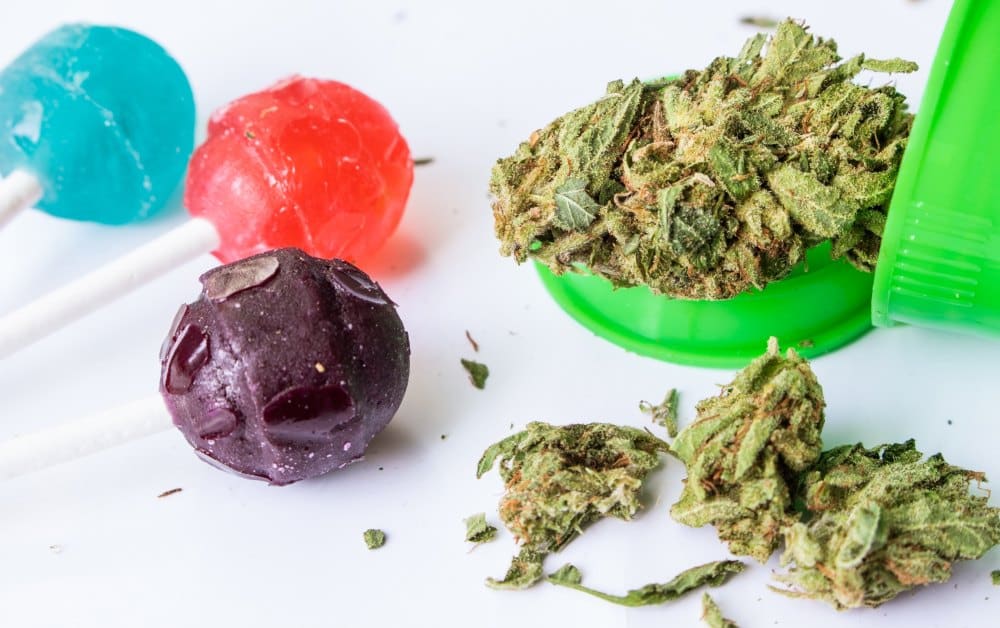 Hard Candy
Lozenges, mints, suckers, and other types of infused hard candy are a unique type of edible in that they can enter the bloodstream through your sublingual blood vessels rather than through the digestive system.
Sucking on a hard candy (especially if you hold it under your tongue) makes it possible for the THC to directly enter your bloodstream through the vast network of blood vessels located there. This is called the sublingual method. THC bypasses the liver which means that you'll feel the effects faster.
Chocolate
There are a variety of rich and delicious infused chocolates on the market.
Baked Goods
Cannabis-infused baked goods hearken back to the good ol' weed brownie– many people have a horror story about a brownie experience gone awry. But the edible baked goods you'll find at dispensaries today come in a variety of gourmet flavors and are guaranteed to have a consistent dose—no unpleasant surprises!
Savory Foods
One of the newest types of edibles are savory foods—ranging from snacks like crackers, popcorn, and seeds, to cooking essentials like soups, sauces, and olive oil.
---
Want to know more?
Everything You Need to Know About Cannabis Edibles
---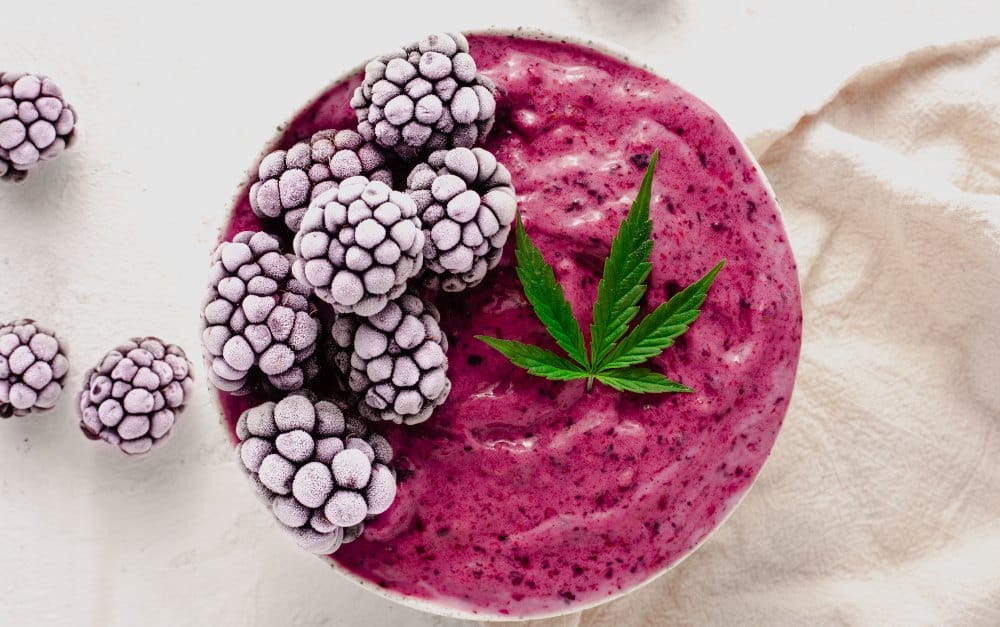 Drinks & Drink Mixes
Cannabis drinks are becoming ever more popular, as consuming alcohol begins to fall out of favor. Infused drink options include canned or bottled sodas and other refreshments.
Another way to enjoy a cannabis drink is with infused, flavored powder that you can stir into water or another drink of your choice. Because of the nature of liquids, cannabis drinks can also be absorbed sublingually, making them a fast-acting edible option.
Capsules
While capsules and tablets feel more like a traditional medicine than a food, they are considered edibles since they pass through your digestive system and your liver.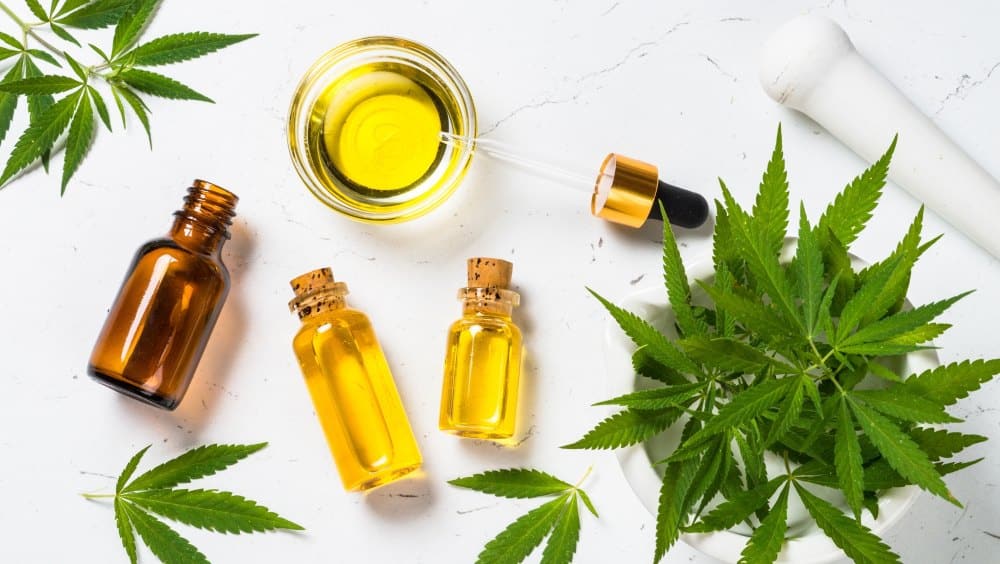 4. Are most edibles indica or sativa?
Most edibles on the market are actually hybrid edibles—made with a hybrid strain of cannabis extract in order to provide balanced effects. However, some edibles are categorized as indica or sativa.
How are the effects different for sativa vs. indica edibles?
Keep in mind that in general, indica strains are thought to provide a "body high." Indicas are known to be effective for pain or insomnia, and might give you "couch-lock," so are typically best taken at night, or during the day if you don't need to be productive.
---
Join our Loyalty Rewards Program!
---
On the other hand, sativas are known for their "head high." Sativas can boost energy and creativity and help you have a more productive day.
So in general, sativa edibles are probably best for daytime and indica edibles are best for nighttime, while hybrid edibles can provide the best of both worlds. There are also CBD-based edibles that contain little to no THC.
5. Where can you buy edibles legally?
Until recently, only medical cannabis patients had access to legal THC edibles. But now that Missouri law allows for recreational use for adults 21 and over, you can purchase edibles at any licensed Missouri dispensary!
From The Earth dispensaries have a wide variety of enjoyable and effective edible options—or you can have our tasty treats delivered right to your home!
*Know that some products are available in certain From The Earth dispensaries. If you order online for pick up, make sure you use the correct location's menu. You can find all dispensary location menus here.
Ready to Shop? Find a Missouri dispensary near you!
Note: This article is not medical advice. Please consult with your doctor for treatment for any medical conditions.
---
About the Author:
David Craig is the VP of Marketing for Illicit and From The Earth. Craig has been on the ground floor of developing multiple lifestyle and retail brands in the cannabis, fitness, and entertainment industries from Las Vegas to New York City. He previously developed flagship properties for global group fitness concept TruFusion. Prior, he opened Drai's Las Vegas entertainment properties and oversaw Marketing & Corporate Events.