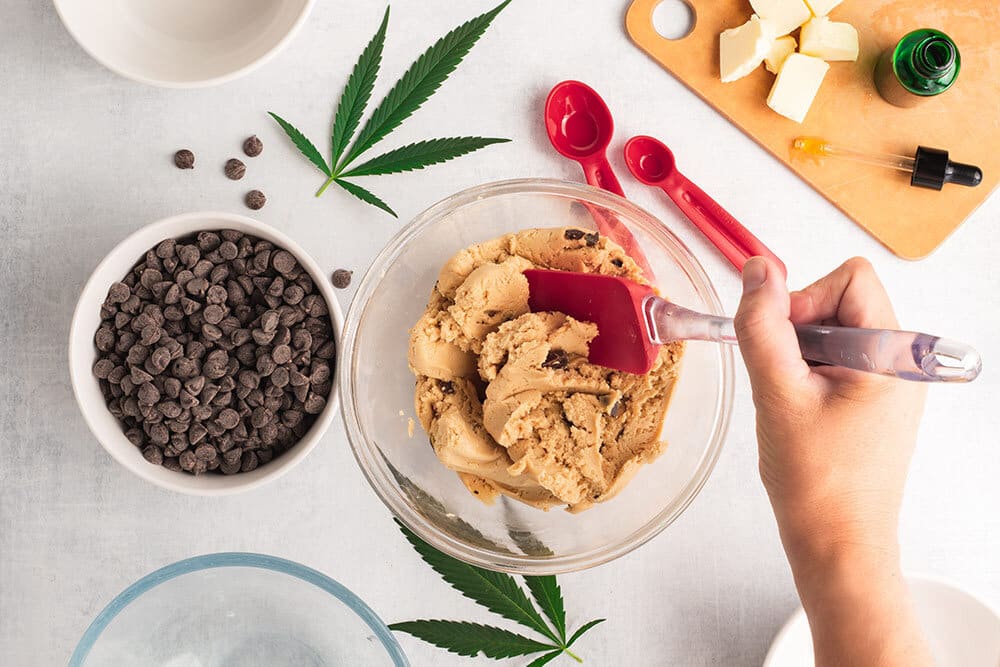 Before we hop into how you can cook with cannabis and somethings you want to consider when doing so, it's first good to know why you might want to try making edibles. Sure you may have tried a bunch of other cannabis forms like vaping, topicals, and blunts, but when your body digests a cannabis-infused edible, you get a completely different experience.

An edible may take a bit longer for the effects to kick in, sometimes around 30 minutes to a few hours, but when it does, it's a euphoric feeling. When you ingest an edible it has to pass through your liver which then has to break down and metabolize the delta-9 THC into 11-hydroxy-THC which hits harder than any other form of marijuana.

Another great reason for learning how to make your own cannabis-infused oil for cooking recipes is that you will save money in making your own edibles. If you find that you are always buying premade cannabis items like cookies and candies, why not try making some on your own?

When it comes to cooking with cannabis there are many ways to go about it. You can use tinctures, which is easy, but not as fun, and can get pretty costly down the line if you like to cook with marijuana often. Or you can make your own cannabis-infused oil or butter, which can go a long way. However, there are some things to consider when making your own cannabis-infused oils for cooking. 
Know Your Strain
Like any marijuana item, everything affects you a little differently. So before you get started, think about how you want your final product to affect you or your guests, if you intend to make something to share with others. Do you want something high in CBD for a relaxing feeling? Maybe you want an energetic Sativa to boost your mood and get you feeling more productive? Or are you thinking about curling up on the couch with a sedative-inducing Indica?

However you are feeling, just make sure you get the strain you want before moving forward with your oil. A good rule of thumb is to pick a strain that has low THC levels, something that you might use to vape that is around 10-15% THC. As for the amount of cannabis you use, an ounce is usually good enough, but it is up to you.

Also, make sure that the strain you use is a rich terpene profile to get the most health benefits out of your oil.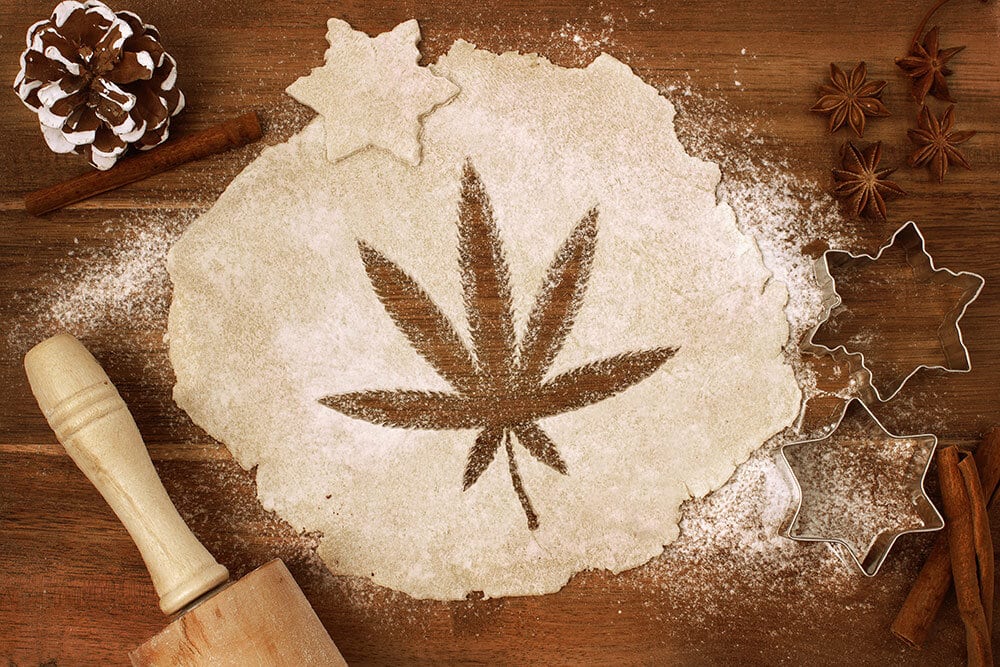 What Are you Using to Make Your Oil?
When it comes to making the oil or adding your marijuana to your food there are a couple of ways you can go about it. As mentioned previously, an easy way to get what you want is to buy a tincture and add that into your mix. It's easy to do but can get pricey.

Making your own oil out of a flower, stems, trims, or flower that has already been vaporized (ABV), is a common way of making your own oil. One big thing to make sure of is that you completely dry out your flower or stems before adding it to your oil.
You Won't Know Your Dosage
One downside to making your own edibles and edible oil is that you won't know the dosage of your final product. Sure, you will know how much marijuana you used to make it, but that doesn't that mean you know the exact amount of oil that is in each piece.

You might make a batch of brownies and eat one and not feel a thing while your friend had one and is over the moon. What could have happened? You probably didn't mix your batter well and the oil was unevenly distributed. When mixing the oil make sure you mix it very, very well. This will help to get an even amount of cannabis oil throughout your mixture and help with even dosages.

Another thing you can do to test the potency of your oil is to try a little bit before adding it to your mixture. Take a ¼ or ½  a teaspoon for yourself as a personal dose and add it to your food or drink. Sit on it for about an hour and see how it affects you. Then you can use that as a baseline when adding the oil to your mixture for your food.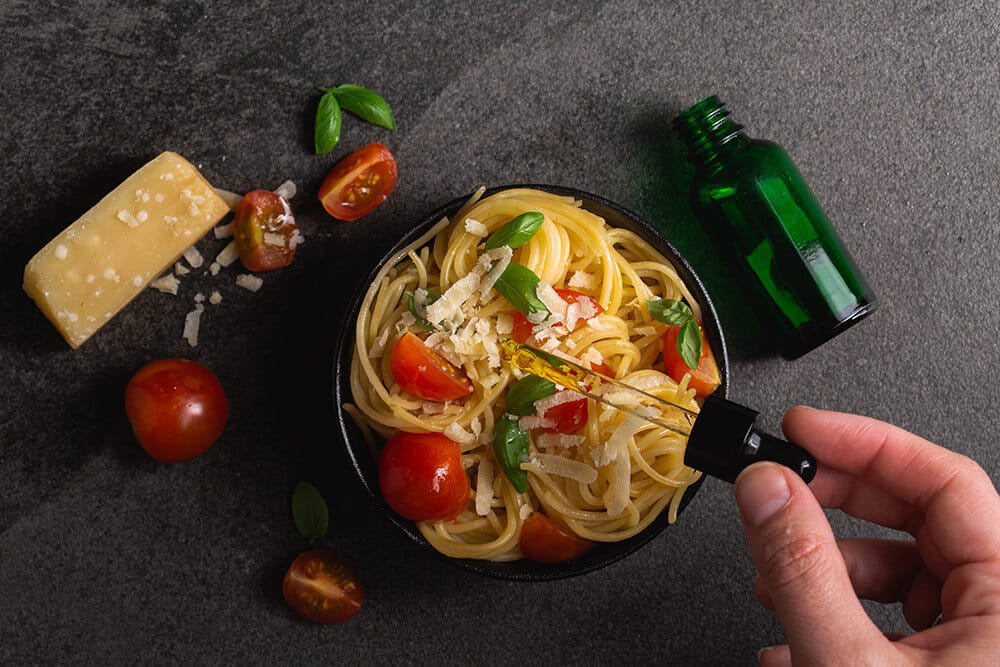 What Type of Oil Are you Mixing With?
The type of oil you mix your cannabis with can make a big difference in taste. You want to aim for a high-fat oil like coconut or canola oil. Just be aware that canola oil has a higher smoking/boiling point than coconut oil.

When infusing your cannabis with the oil, you want to submerge it in the oil and keep it at a consistent heat. There are many different ways of doing this. Some people like to use a saucepan, and with doing this you have to make sure you keep an eye on it. You don't want it to get so hot that you scorch your cannabis but you want it to be hot enough for the cannabinoids to infuse with the oil. Use a thermometer and try to keep it around 160-200 degrees Fahrenheit.

You can also use a slow cooker which has a little less maintenance to it but you always want to keep an eye on it. This is also much easier to set temperature-wise as you can go low and slow.

Another method is using the oven, also a slow and steady method but requires a little more from you. You want to heat the oven to 245 degrees, cook for about 30 – 40 minutes and stir the buds every 10 minutes.

Now that you know how to use cannabis to make your own cannabis-infused oil and some things to keep in mind when making it, what will you make first? Don't forget to stop by your local From The Earth dispenser to pick up a few flowers to get your recipe started. With so many strains, flavors, and degree of potency, you'll be using cannabis oil for every meal!