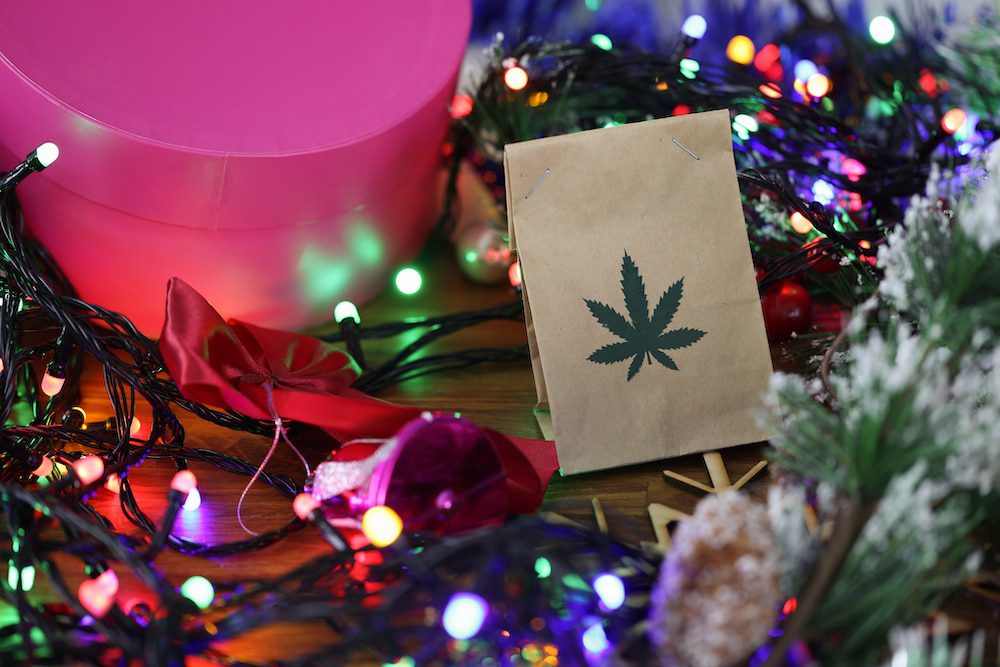 Last minute shopping can be no fun. Long lines, crowded stores, sold out products, and too much holiday music while at the mall can leave you frustrated and burn out. This, however, does not have to be the case for you! If you're in need of some great items to give to your cannabis-inclined friends and family, you should check out the cannabis delivery from our Port Hueneme location. 
So what should you stuff those stockings with? What bit of bud should you place under the tree? Keep reading to review a list of the best products we have in stock for this holiday season.
Care By Design's Soft Gel Capsules
Do you have someone on your list who loves to work out and is an exercise enthusiast? Do they often struggle through recovery, though, and are left feeling tired and achy? If so, give them the gift of Care By Design's Soft Gel Capsules. The 1:1 ratio makes it easy to dose and is still very potent, containing full spectrum cannabis. This product comes in a convenient gel capsule designed to help soothe your body and relax your mind. 
Dime Industries' Bubblegum Kush
Couch lock with your favorite cousin after doing the Christmas dinner dishes and just vibe with Dime Industries' Bubblegum Kush. The bubblegum flavor blends effortlessly with the OG
Kush extract and creates a both sweet and satisfying experience, making this the perfect dessert flavor to enjoy. As an added bonus, this product is also designed for discreet carry and travel, so take it along with you to your holiday destination.
Heavy Hitters' Lights Out
Odds are high that we all know someone who could use a little more rest each night and is plagued by tossing and turning. For your loved one with this particular issue, give them the 5 pack of Heavy Hitters' Lights Out. This product uses a powerful combination of CBN and THC to help the body relax and fall asleep faster. What better gift than a good nights' rest?
Sublime Canna's Grape Ape
With 40% THC potency, Sublime Canna's Grape Ape makes the best stocking stuffer for the person who loves a strong high. This product is flower-infused with live resin distillate and then rolled in cannabis concentrate. To top it off, it is then generously coated in kief. These pre-rolls are small but mighty and pack a strong punch. 
Kiva's Peppermint Bark
The holidays are notorious for being a time to indulge in sweets and take a bite out of wonderful winter flavors. Few treats are as festive as peppermint, and that's why we've added Kiva's Peppermint Bark to the lineup. Not only is this cannabis-infused chocolate delicious, but it can help ease the mind and even bring about relief. Skip the gas station candy bar this year and give your loved one something truly good.
Care By Design's Tinctures
Do you have an experienced cannabis user on your nice list? Someone who has been partaking in THC products for so long, that it feels like their tolerance is sky high? If this is the case, then you have to check out Care By Design's Tinctures. With a 1:1 CBD and THC ratio, this product is sure to be potent enough to get even the most seasoned cannabis user a restful night's sleep. The 1:1 ratio allows for a balanced feeling with some psychoactivity. 
Almora's Fatso
On the hunt for some flower that won't break the bank but still packs some power? Then you will want to grab a bag of Almora's Fatso! This Indica blend has a gorgeous flavor profile of coffee, spice, and herbs, making it the ideal treat for curling up and smoking by the fire. Perfect for easing the mind and hanging with friends, this product is sure to be the present that puts a smile on the receiver's face.
OM's Rose Body Oil
If there is one piece of advice you take this holiday shopping season, it's this: ditch picking up those drugstore combination soap and lotion packs that smell artificial and contain toxins. For the skin care enthusiast in your life, there is only one item you should nab this year, and that's OM's Rose Body Oil. In this container is the whole package, as the oil can be used to nourish both the body and the hair. Add it to the bath for an at-home spa night! Either way, this is a must-have under the tree.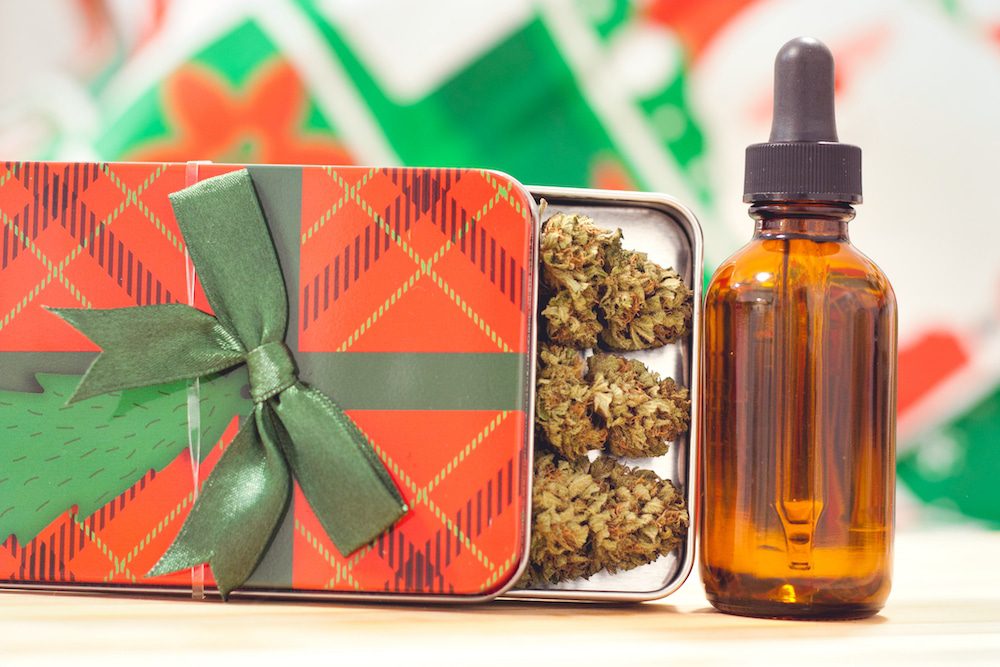 Big Pete's Treats Peanut Butter Cookie
This year, don't leave Santa out some sub-par cookies. Trust us: the big guy is over gingerbread and sugar cookies. It is time to step up the game and switch to Big Pete's Treats Peanut Butter Cookie. This product is packed with delicious peanut butter as well as THC and CBD. It melts in your mouth and pairs well with a glass of milk, just like St. Nick requested. 
AbsoluteXtracts' Lemon Cake
Have a vape enthusiast on your list? Give them the gift of AbsoluteXtracts' Lemon Cake. This sativa-dominant hybrid has uplifting cerebral effects. The flavor is great, too, living up to his name with strong notes of citrus. Experience a euphoric relief with this product that features THC distillate cannabis oil and live resin sauce.
Get It Delivered!
This holiday season is stressful enough. With all the stores open and operating, the lines are sure to be long and the crowds unbearable. You are already shopping for other people, why not give yourself a gift and opt for delivery instead?
When checking out online, go for cannabis delivery in Port Hueneme! This will save you the headache and let you relax at home. In fact, depending on when you order, your favorite cannabis products could be at your door the very same day!If you're already out and about, check out our curbside pickup. Place your order online in advance and let us bring it right to your car. This will get you back out to running errands quicker!