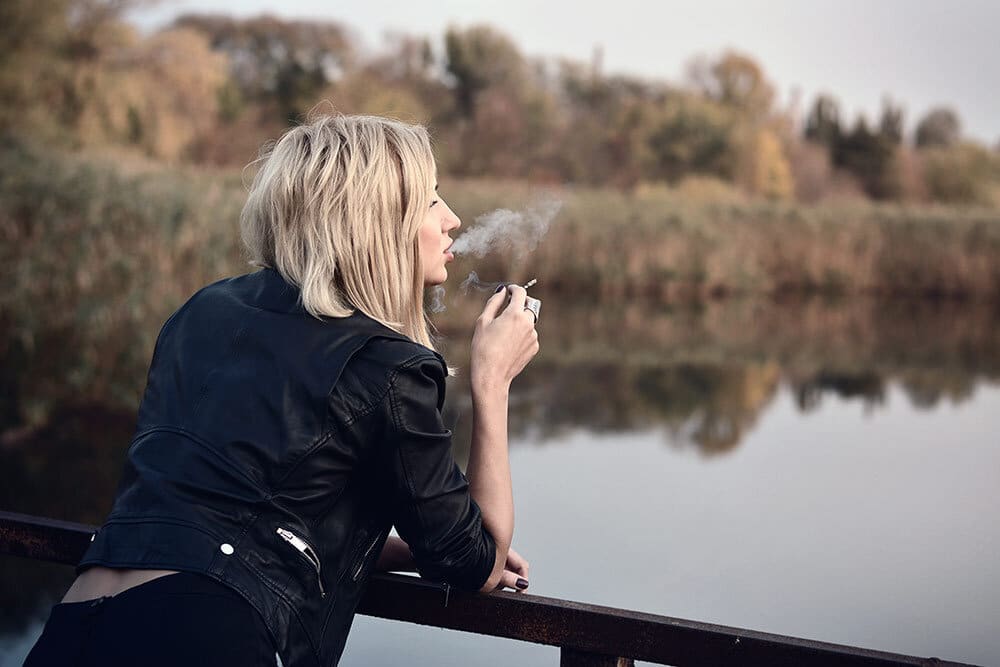 When it comes to choosing cannabis products, there is a variety to go by, especially now as more and more states roll out legislation to legalize the usage of marijuana. Becoming educated on what is out there and available is extremely important, as we all want to get our hands on not only the best quality products but to make sure we are getting a good deal in the process. 
That being said, this can be an overwhelming and daunting task if you're new to the world of cannabis or even if you are more seasoned but are simply looking to branch out and try some new products. We want to help curb any sort of overwhelming and make things a bit easier. After all, if you're not having fun, what's the point?
Below are some great brands that From The Earth carries that are sure to keep you high without putting a massive dent in your wallet.
The Quickest Effects
Depending on the type of high you're after, different products have different effects. Some even take longer than others to process through the bloodstream. For example, smoking or vaping is the quickest way to get high and take only minutes to start feeling. But when it comes to edibles, they have to go through the digestive tract first, so any effects can take 30 or more minutes. Be wary when first trying an edible since they do take a bit to process. Don't continue to consume past the recommended dose otherwise, you may end up feeling too high and having a less than desirable experience.   
If smoking or vaping isn't for you, try other fast-acting products such as tinctures that you can put directly under your tongue or mix into teas or drinks. Some even prefer to use patches that can be added directly to your arm or shoulder blade, which is a simple but effective method.  
Outlitt

The Outlitt is your destination for bulk flower at the lowest price possible. Outlitt products are sourced from multi-generational farmers in humboldt county who have cultivation running through their blood. They utilize natural, eco-minded growing practices to produce the best version of the plant. They currently offer $110 half ounces and $200 full ounces out the door! All Outlitt flower is harvested at its optimal maturity to yield potent hand-trimmed buds with a spectrum of medical benefits, diverse flavor profiles, unique aromas, and free of any harmful substances. You can find Outlitt flower exclusively at any From The Earth location. . 
Shift
If you are a savvy shopper who wants a high-quality product at an affordable price, look no further than Shift brand products. They offer a wide selection of hand-crafted vapes and premium flower. Shift prides itself on providing you with some of the states most sought after genetics at an affordable price. Next time you are at From The Earth know that picking up one of these from the shelves is never a bad bet. 
Lime
The options from Lime come with several choices outside of just cannabis flower. If vaping is your preferred method of consumption, be sure to check out the quality cannabis located in their premium line of cartridges. Available in nine different flavors, each offers a rich flavor and a prime high. Some of their vapes are even rechargeable! 
Cresco
Cresco brings a huge assortment of products to the table, from flower to cartridges and even edibles. No matter what you're after, this brand offers not only affordability but also, a diverse lineup of quality products to choose from. Extracts are a great way to get more for your money, as they tend to be highly concentrated, allowing you to take the dose that you want. They have several good options, including a Sativa strain and a hybrid strain. 
Kushy Punch
Edibles and gummies are growing in popularity, as not only are they delicious and fun to use, but they're easy and convenient. From the lineup at Kushy Punch, their products are inexpensive but feature an array of choices. 
With strains of Sativa, Indica, or a hybrid blend, each one comes with a different type of high and side effects. For a sugar-free choice that leaves you with a long-lasting high, check out their Sativa gummies. Their Indica gummies can bring such benefits as a good nights' rest and help with minor aches and pains. Or, for the biggest punch of all, be sure to check out their Private Reserve, made using a hybrid strain intended to knock you out within an hour.
Jetty
Another great brand for vaping and extracts is Jetty. Some of the noteworthy products by this manufacturer include the unique Lionheart Unrefined extract, made from a Jamaican strain of Sativa guaranteed to bring a clean, quality high. Or for a fun product featuring a high as iconic as its name, the Pineapple Express pod is a cartridge that lives up to its hype and is certainly worth the price.

Dispensary Focused on Value 
While this is not a cumulative list of all the great cannabis products for sale at From The Earth, it does cover many bases and popular brands. However, nothing can compete with browsing the easy-to-use shopping function on the website, which has a user-friendly navigation system and allows customers to filter by all sorts of attributes, including brands, classifications, categories, and more! There, you can browse through thousands of different products online that feature detailed and informational descriptions. And don't just take our word for it – take a moment to read over customer reviews and see what they have to say about a particular product you have your eye on. This will also help provide an accurate picture to make sure you're getting the most out of your money. 
Plus, From The Earth is a recreational cannabis dispensary that is focused on value, giving customers the most bang for their buck in all aspects, including free curbside pick and even delivery on thousands of in-store products. Of course, if you have questions, you can always come in and speak with a member of our knowledgeable and helpful staff. After all, helping you achieve your best quality high is their goal, too!