Wanting to Try Edibles for the First Time? Check Out Our Easy 101 Guide!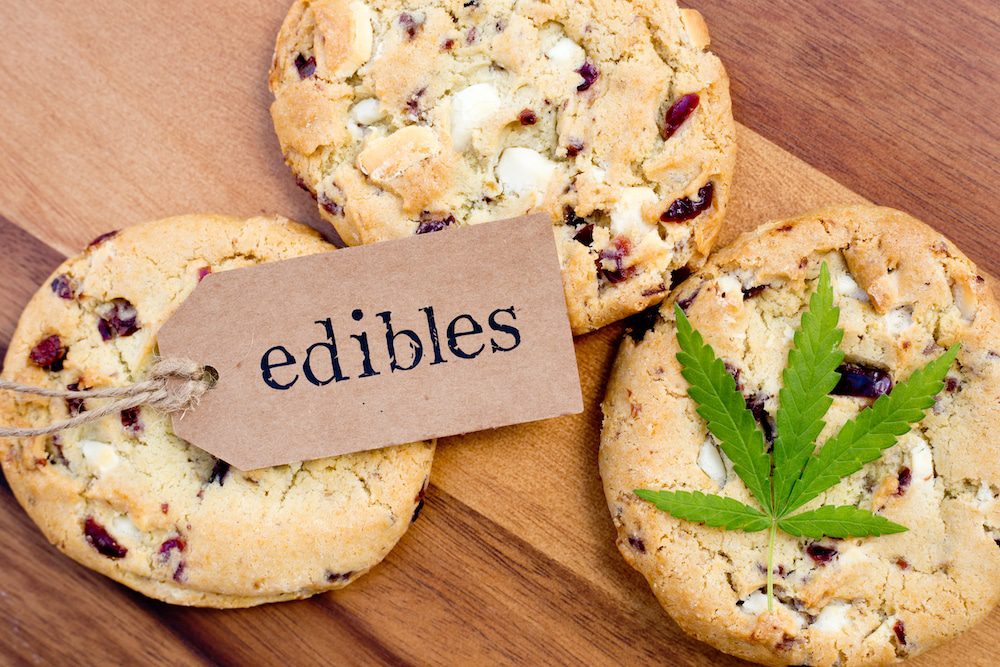 Even if you're new to the world of cannabis, odds are good that you have heard of edibles. You may have seen them for sale at our cannabis dispensary in Hanover, MI, or you have had friends tell you about their experiences with trying them. If so, these types of conversations have likely piqued your interest! 
If you're curious about trying edibles, prior to getting started, you need to keep reading to gain some insight. You don't want to just buy the first thing you see and end up with a negative experience! We're going to take a closer look at what they are, the different types, and what effects they have on the body and mind. 
What is an edible?
By definition, an edible is a type of cannabis-infused food product that is typically either consumed orally (eaten) or absorbed by putting it under the tongue or inside the cheek. There are many different types of edibles out there, each one coming with a unique set of benefits and varying degrees of highs. 
For example, if you are a fan of sour candies or fruit chews, there are certainly a variety of options, including Kanha's cherry chews. Or if your sweet tooth lies in the realm of chocolate, you can also pick up something decadent and delicious, such as Haze and Main's cookies and cream bar. Regardless of what your flavor preferences are, you can always find something that suits your taste on the menu.
Here at From The Earth, we also carry many products that are vegan, dairy-free, and gluten-free to accommodate a variety of dietary needs. So if you prefer an edible in that realm, odds are good that we have you covered!
What are the different types of edibles?
Though we touched on them briefly, there are actually several different types of edibles. Baked goods, fruit chews, hard candies: the possibilities are nearly endless. Keep reading to learn more!
A 'pot brownie' is a favored choice to mention in pop culture, but it is hardly the only one out there. While this particular treat may have laid the groundwork for other edibles, it has expanded since then. Pancakes, muffins, cookies, birthday cakes, etc.! The list goes on and on. Don't see what you want in the store? No problem – you can even make your own baked edibles at home, too!

If you're a fan of sour things, or you enjoy gummy candies or even bubble gum, then you will love indulging in this type of edible. Be mindful when taking them, however, as with any edible, the effects do take some time to kick in. 
Freshen your breath with a cannabis kick by reaching for mints or other hand candies. Most of the time, these candies are meant to be consumed by sticking it inside your cheek or under your tongue, just like you would most mints or other hard candy treats. However, be aware that this can cause a high to kick in faster than just eating it.
The holidays may be behind us, but chocolates are a year-round favorite, especially with Valentine's Day coming up. No matter which chocolate is your favorite: milk, dark, mint, white, cookies and cream, and so on, edibles are available in these flavors! Just talk to one of the helpful staff members at our cannabis dispensary in Hanover, MI, and they can help get you in the right direction.
Yes, that's right – edibles don't necessarily have to mean food. You can also find cannabis-infused beverages. Iced tea, lemonade, and even some alcoholic beverages, such as hard seltzers, are available with cannabis. Just like with mints or hard candies, most of the cannabis in drinks are absorbed through the cheek and tongue, 
Which edibles are the most potent?
Typically, baked goods or chocolate tend to be the most potent. However, it all depends on the amount of cannabis found in the product. Before consuming, make sure to properly read the label and account for the recommended dosage. Also, you can ask one of the helpful From The Earth staff members for more information when going to make a purchase. Edibles are best enjoyed when they're used correctly!
What types of highs or benefits can you get from edibles?
Once again, this depends on the product that you are using. For some folks, they enjoy edibles to help them sleep at night or to alleviate aches and pains or even stress and anxiety. For others, some may be looking for a more psychoactive effect, or are seeking to get couch locked. On the packages of products, it should be noted what type of high or benefits usually occurs upon consumption. 
What is the most common type of edible?
While this all depends on the person, and product sales tend to be different from state to state, the common denominator remains that baked goods and hard candies are the go-to choice. However, no matter which one you choose, the most important thing to remember when trying edibles is to start off slow.
Unlike smoking or vaping, consuming edibles takes quite a bit of time to kick in. Anywhere from 30-45 minutes sometimes, depending on the product, how hungry you are, and your body mass. If you're just starting out, take it slow! Start with a small bite or a lower end dosage and wait up to an hour to feel the effects before trying another bite. 
What type of edibles should you try?
Well, the answer to this question is wholly up to you! Are you after a quick snack, or are you wanting to indulge in a sweet treat? Do you love trying different flavors of hard candies, or are you in the mood for a beverage? Regardless, come stop by our cannabis dispensary in Hanover, MI and let one of our helpful staff members be a guide! We are always here to help our customers have the best experience with edibles, and cannabis in general, as possible.