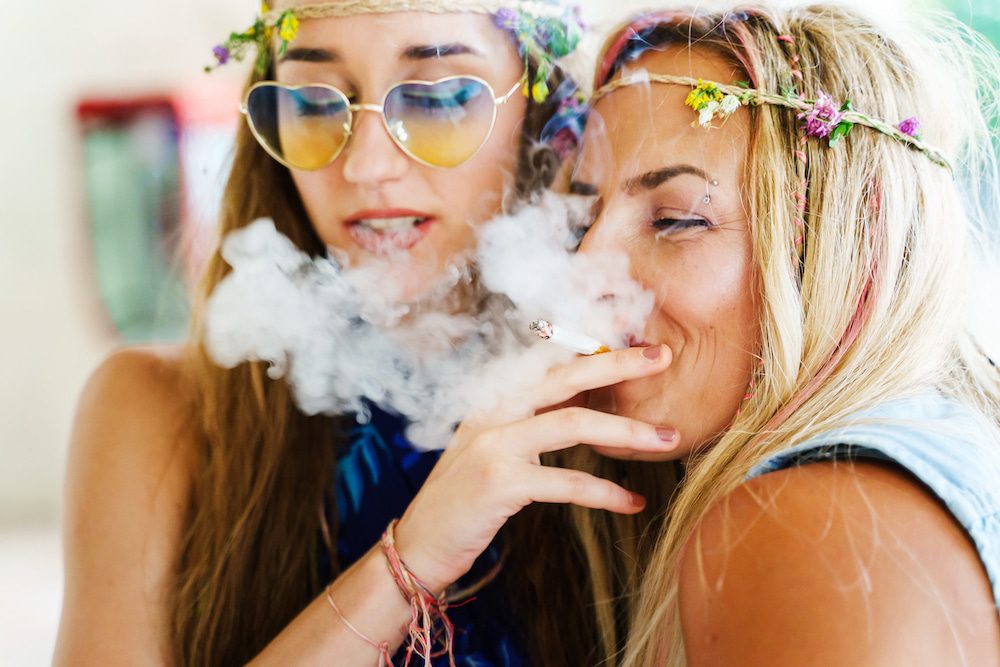 At long last, it is time to shake those winter blues and prepare for warmer weather! With spring break going on for many across the country, now is the perfect opportunity to grab your best friends and your favorite cannabis products and just relax. 
Our greenleaf dispensary in Port Hueneme has some suggestions for what to purchase before you go out and hit the beach, the slopes, the skatepark, or whatever venue you find perfect for your spring break festivities. After the stress and craziness of the past several years, it is long overdue that we make the most of our chances for rest and relaxation. 
Keep reading to learn more about the ten cannabis products you need to amplify your spring break! 
1.) STIIZY'S Sour Strawberry
If you want to pick up some gummies that are bursting with tropical flavor as well as THC, be sure to add STIIZY's Sour Strawberry to your cart! These edibles are fast-acting, delicious, and contain 30 mg of THC per piece. If strawberry isn't your favorite flavor, no worries! They also are available in Blue Raspberry Blast, Caribbean Breeze, and Sour Apple. Because the container is small, it is super easy to toss into your backpack and take with you wherever you go.
2.) AbosluteXtracts's Jack Herer
Are you a vape enthusiast? If so, then you absolutely cannot skip out on this next product! AbosluteXtracts raises the bar – and hopefully your spring break – with their new full-spectrum cartridge. This sativa-dominant, citrus flavored cannabis oil is the perfect choice for when you want to stimulate the mind, get active, and hang out with friends. You are sure to feel a fantastic combination of chill and uplifted, which is the perfect mindset to have when heading into a laid back week!
3.) C.A.D.'s Original Green Cream
For those who have planned a sunny and active week of vacation, you might not want to forget to pack C.A.D.'s Original Green Cream. Whether you are hiking on your favorite trails or hitting the beach for some fun in the sun, this potent cream makes the perfect addition to your activities. Great for alleviating pain and soothing discomfort, apply this product to sore muscles, light sun burns, or stiff joints.
4.) Almora's Papaya Punch x Hindu Kush
Pre-rolls are undoubtedly one of the most convenient ways to get high with a group of friends! This particular product from Almora features five masterfully rolled pre-rolls and combines the synergistic forces of Papaya Punch and Hindu Kush. Because these are both Indica strains, the goal for this product is to experience a relaxing, blissful high. If you want to just vibe with friends and have a low-key break binging your favorite series on TV, then this is the best choice for you! As a bonus, the flavor is unmatched, giving you the taste of spring with a fruity, sweet blend.
5.) Care By Design's CBD Drops
For those that are seeking a little relief as they tackle tasks around the house, such as the dreaded annual spring cleaning, then our staff here at the greenleaf dispensary in Port Hueneme highly recommend this product. Care By Design's tinctures are perfect for putting a few drops under the tongue or mixing into your favorite herbal tea. It can help you find peace of mind during stressful situations, helping you to keep a cool head morning, noon, and night.
6.) Alien Lab's Area 4
You don't have to embark on an extraterrestrial hunt or UFO spotting trip to experience something out of this world! In fact, all you need to do is add Alien Lab's Area 41 to your cart. This limited edition flower comes with the perfect combination of cerebral and body effects. Boasting lemon, citrus, fruit, and woody flavors, you know you're in for a delicious treat. Smoke with friends around a campfire or while playing cards at the cabin – regardless of what you are up to, you're sure to enjoy this strain. 
7.) CQ's Zero Tropical Mango
Nothing is as refreshing as a cold drink on a warm day. Don't reach for something run of the mill this spring break, though! Instead, grab CQ's Zero Tropical Mango. This zero sugar, zero calorie beverage comes with the great flavors of mango and is loaded with a 100 mg of THC. Dose out for mocktails or take sips throughout the day to keep a steady high.
8.) Heavenly Sweet's Cannabutter
Not every spring break has to be about catching thrills or being constantly on the movie! It is meant to be about taking time for yourself and doing the things that make you happy. If you enjoy cooking and baking, we highly suggest purchasing a tub of Heavenly Sweet's Cannabutter. It will be a sure fire way to enhance anything you whip up, giving it the added bonus of THC.
9.) Flav's Peach Rings
You can't go wrong with this classic candy! Flavored peach rings were a staple of many individual's childhoods, and now you can enjoy this fan favorite with an adult spin. Flav's Peach Rings are loaded with 10 mg of THC and CBD per piece. Just remember to pace yourself when trying a new edible to make sure you don't over do it!
10.) OM Edible's Lavender Body Oil
When spending all that time out in the sun, don't forget to pack along OM Edible's Body Oil! Our skin is our body's largest organ and it has a tough job of protecting us from the elements. Sun, wind, salt water – these can all take their toll. After you have come inside for the evening, whether it be after a day of surfing, hiking, or floating around your hotel's pool, apply this oil to your skin to experience its restorative qualities. Or, you can even add it to your bath water for an extra relaxing dip in the tub!
Place Your Order Today!
So, what are you waiting for? Amp up your spring break by picking up one (or several!) of these great products! If you don't have the time to stop by in person, don't sweat it. Opt instead for our extremely convenient same day delivery service or choose to swing by and do curb-side pick up.