Better Together: The Best Cannabis Product for Your Favorite Fall Activities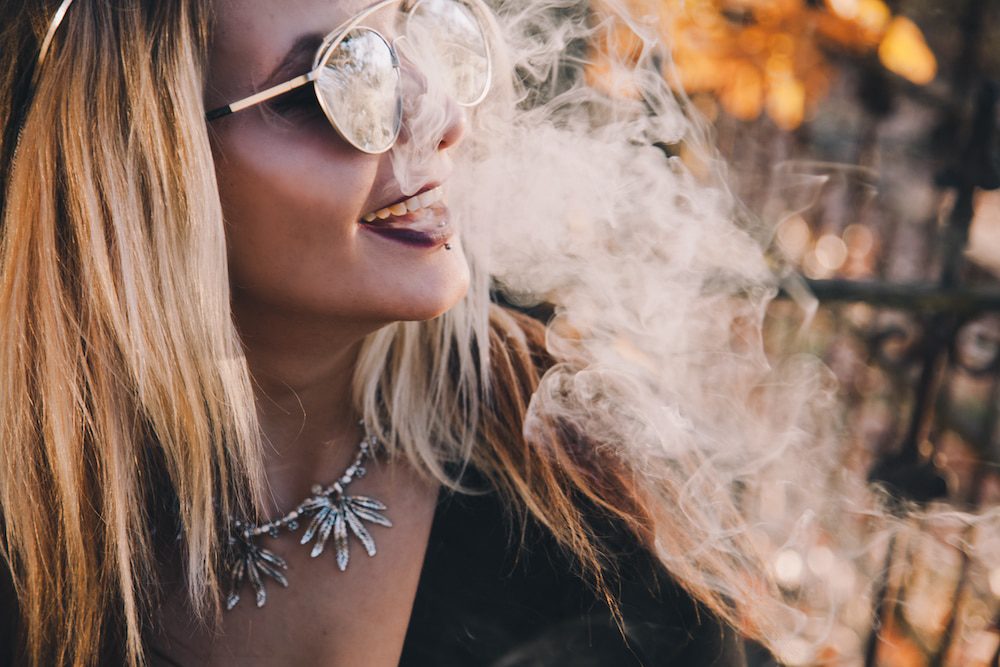 Now that fall is finally in full swing, it's time to participate in your favorite autumn activities! From hitting up the pumpkin patch to having a spooky movie marathon, there is the perfect cannabis product that can help heighten the experience. Today, we want to highlight a few of our favorites, as well as give you some more information on cannabis delivery in Port Hueneme and Santa Ana. Continue reading to fall right into this list and learn more!
Picking the Perfect Pumpkin
Throw on your cardigan and boots, it's time to head out to the pumpkin patch! Get ready for an afternoon of fall fun by making sure you pack these cannabis must-haves: 
Coastal Sun's Chem Kardashian 
For some people, the idea of spending time with others in a crowd can be nerve racking. However, if you still want to head out but want to reduce your anxiety symptoms, there is a solution: Coastal Sun's Chem Kardashian. Smoke a little before you leave the house and just like the super star it's named after, you're sure to leave with a sunny and brighter disposition. Safe to use during the daytime, this is a must have product for any of your fall outings!
From The Earth's Blue Raspberry Gummies
Looking for a little buzz during the day? Then make sure you pack along From The Earth's very own blue raspberry gummies. This product is delicious, affordable, and is packed with 10mg per piece. Perfect for sharing with friends or keeping for yourself, either way, these gummies are fun to take anywhere!
Papa & Barkley's Releaf Patch
If the idea of bumping around on a hayrack ride or bending over to pick up pumpkins already has your back and hips feeling sore and stiff, then it's time to reach for a Releaf Patch. This incredible product from Papa & Barkley is a discrete way to medicate while on the go. The patch simply needs to be applied to an oil-free, hair-free patch of skin and you can experience up to 12 hours of pain relief. 
Scary Movie Marathon
Are you a scary movie enthusiast? Do you know everything about Chucky, Jason, and the whole creepy gang? When hosting a Halloween movie night, it's important to bring the essentials. Besides the popcorn, we have a few other suggestions about what you should enjoy during your spooky movie marathon.
Keef's Original Cola
What goes better with your snacks than a delicious beverage? Keef's Original Cola is one of the most award winning cannabis beverages on the market! After just one sip, you will taste that original cola flavor that is comparable to the soda fountains you know and love. Plus, with 10mg of THC in each bottle, you know you're getting a lot of bang for your buck!
Punch Edibles & Extracts Cookie Bar
If you like something sweet to munch on while you watch a movie, then you have to pick up this Cookies and Cream Bar from Punch Edible & Extracts. This edible features a tasty blend of some of the best medical grade cannabis on the market as well as creamy white chocolate and crunchy cookies. Also, this product is great for relieving stress and alleviating pain, so you can curl up on the sofa and the only thing you have to worry about is when the next jump scare is going to happen!
West Coast Cure's Prerolls
If you really want to sit down and relax on the couch, then we suggest you pick up these prerolls from West Coast Cure. This three pack features a variety of flavors and strains, meaning that you can find the one that works best for you. Or, you can share with a few friends as you binge watch together! All you need now is to throw on your comfiest clothes and make sure you renewed your subscription to your favorite streaming service. 
Attending a Halloween Party
Getting all dressed up for a costume party is only half the fun! You should also expect good food, great music, and a lot of laughter. However, if you're looking for a way to elevate your party going experience, then have a few products you'll want to check out.
Friendly Farms' Tincture
In need of a discrete yet effective way to enjoy a relaxing head high? Then Friendly Farms' Tincture could be an excellent choice. This product is the perfect strain specific tincture, featuring THC and other cannabinoids that can create the entourage effect. Each bottle contains a 1000mg and you only need a few potent drops under your tongue to feel its effects. 
Kiva Confections' Dark Chocolate 
Skip the tricks this year and only bring the treats by adding Kiva Confections' Dark Chocolate bar to your Halloween bag. Made with rich, delicious chocolate and sprinkled with the Yeastie Boys' classic seasoning salt, this is a product that is sure to wow. Sugary, savory, creamy, and of course, loaded with 100mg of THC, this is a must for any party. 
Smyle's Strawberry Banana Cartridge 
When attending a Halloween party, you want a product that can be mobile and go with you. After all, costume parties aren't designed for you to just sit in one place! Reach for Smyle's Strawberry Banana Cartridge, as it is both mobile and disposable. The rich flavors of strawberries and bananas will surely heighten your day and bring about peaceful and happy feelings, which is perfect for a party! 
Cannabis Delivery Port Hueneme 
Are you ready to have a fun fall season? Then it's high time to check out the fall products we've listed! Stop by one of our From The Earth locations and shop with the assistance from one of our knowledgeable staff members. Or you can opt for same day cannabis delivery in Port Hueneme and Santa Ana. That's right, these amazing products, as well as countless others, are just a few clicks away! 
Regardless of which way you prefer to shop, know that when you buy from From The Earth, you are getting some of the highest quality cannabis products on the market.