How CBD Can Help You Manage Your Anxiety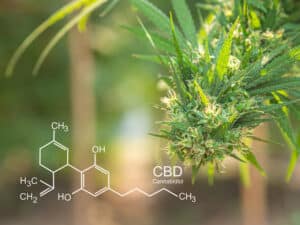 If you are the one in thirteen people around the world who suffers from anxiety, you know that it isn't a fun thing to handle. Restlessness, sweaty palms, stomach aches – none of these symptoms are pleasant to deal with. According to the World Health Organization, anxiety is the most common mental health disorder worldwide.
For those who live with anxiety, finding a safe method to help manage it can be a huge concern. Some prescription medications, like Xanax or Valium, contain substances that can be addictive. While other medications, such as Prozac, can help decrease symptoms over time but don't work for everyone.
So what does that leave? Don't feel like you're out of options – turn to CBD! CBD is the new rising star in helping people with anxiety by decreasing symptoms and creating an all-natural remedy. Keep reading to learn more!
Does CBD Really Work?
If you're just beginning to take a look at CBD, you should know that it is a viable option for helping those with anxiety and has been gaining traction over recent years. Evidence has been accumulating in its favor, pointing to the medicinal benefits it has as well as its therapeutic potential. 
In a 2019 study conducted in Japan, 37 teenagers with social anxiety disorder, or SAD, received either a 300 mg dosage of CBD oil or a placebo each day for four weeks. The teens were then assessed with surveys used to diagnose and measure SAD symptoms. According to the reports, the anti-anxiety properties of CBD was able to reduce the symptoms that are associated with the disorder, proving that it was able to effectively offer aid. This is comparable to Paroxetine, a prescription medication that is often used to treat SAD.
In another study out of Fort Collins, CO, researchers took a look at 47 patients who reported having concerns with anxiety. Over the course of three months, the majority of those patients were given 25 mg of CBD in addition to their daily standard treatment. After the first month, almost 80% experienced an improvement in their anxiety symptoms. After two months, 78% of patients reported continued improvements compared to the previous months. 
Different Ways to Consume CBD
When you're looking to get started with CBD, getting familiar with the various types of products that are available is a crucial first step. There are pros and cons with each option, and it is important to determine which one would best suit your needs.
Tinctures and Oils
If you are looking for an option that is quick, easy, and accurate to consume, then opting for CBD tinctures and oils would be the best route. Most tinctures contain CBD as an alcohol base. CBD oils often have CBD extracts that are infused with a carrier oil. For this, think along the lines of coconut oil or hemp seed oil. 
For this method, you can either add drop sublingually with a drop under your tongue or choose to mix it in with your favorite herbal tea. When consumed sublingually, the cannabis enters the bloodstream at a quicker rate, kicking in as fast as about ten minutes and lasting anywhere from three to four hours. 
CBD Vape Oils
In recent years, vaping has been a huge cause for concern due to some of the health issues that have popped up. However, based on reports from the Center for Disease Control, these issues were linked to illicit-market THC vape cartridges that contained vitamin E oil, making them dangerous. 
When purchasing from a legal, state-licensed cannabis dispensary such as From the Earth, you can rest assured that all of our products are highly regulated and safe to use. If you have any questions, be sure to ask one of our helpful staff members while in store!
Edibles
One of the best things about CBD is that it can be added to just about any food you desire. Gummies, chocolate, baked goods – doesn't matter! This is an especially good choice if you are someone who finds comfort in food.
An important thing to note about edibles, however, is that it can take about an hour to feel the effects of CBD, so tread lightly, especially if you are new to edibles. Because CBD has to pass through your gastrointestinal tract, it slows things down a little bit.

Dosing for Beginners
If you read through the studies that were linked above, you will notice a key difference between the amounts that those in the trials were given. The students in Japan each were given 300 mg daily, while those patients at the Colorado facility were given 25 mg. At this time, there is no recommended 'perfect' amount for CBD. 
However, this isn't necessarily an indication that CBD is unsafe. In fact, existing studies suggest that it appears to be a safe and well-tolerated treatment option. If you are considering experimenting with CBD, here are some basic factors you should consider.
Body weight

Metabolism

Concentration of CBD

Severity of your anxiety
Keeping these things in mind should help you when choosing which products to purchase. Once again, if you have any questions, stop into one of our locations. We would love to help you find the right fit for you and your needs. 
No matter what, don't let anxiety keep you down or stop you from enjoying the things that really matter. Tincture, edible, vape – doesn't matter! Harness the natural power of CBD and get to feeling better ASAP! 
Locations and Delivery
If leaving your house is something that contributes to your anxiety, don't sweat! We here at From The Earth can now bring CBD right to your door. Online weed delivery from our Hanover, MI location, or one of our other locations, is so easy to use, you'll wonder why you haven't been using it before! 
With our user-friendly website, browse through the products available and check out reviews and other various information you may need to make an informed decision. If you're choosing to do weed online delivery from your phone or laptop, but have questions, just pick up the phone and give us a call. We're still happy to assist you!