How to Use CBD to Combat Seasonal Affective Disorder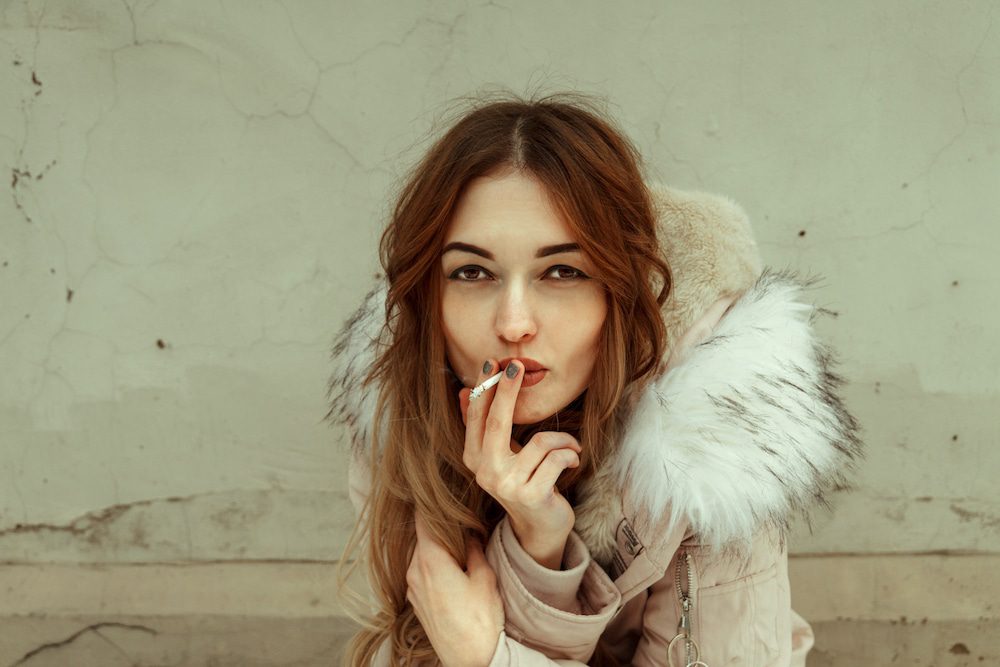 This time of year is known for many things: get-togethers with family and friends while eating a lot of good food, holiday shopping for the perfect gift, and doing all your favorite activities related to the changing of the weather. While there are so many positive things about the onset of fall and winter, if you're someone who feels down once summer fades away, know that you are not alone. In fact, you may be one of the millions of Americans who suffer from SAD.

What is 'SAD'?
SAD is seasonal affective disorder, a condition that is caused by the oncoming of the colder months where we tend to feel sad, tired, and sluggish. Often dubbed as the 'winter blues', it's common among many Americans, especially after the time change. This is because we are spending less time out in the daylight, the sun usually setting below the horizon before we've even had a chance to finish our commute home from work. 
Overall, seasonal depression just leaves us feeling not at all like ourselves. While it can manifest in different ways and affect people differently, we want you to review this quick list of symptoms:
Carbohydrate or sugar cravings

Significant decline in overall energy

Social withdraw

Tendency to sleep a lot or go to bed much earlier than usual

Weight gain

Persistent sadness, seemingly out of nowhere

Lack of motivation

Difficulties sleeping or staying asleep throughout the night
While this is not a totally comprehensive list, if any of these sound like you, know you're not alone! Unfortunately, we all can't flee to some tropical paradise and wait it out until the winter months are done and over with. However, we have another, more realistic solution in mind: CBD.

Medical Cannabis Can Help
Depression and anxiety are often caused by reduced levels of dopamine and serotonin in the brain. When we have too little of these chemicals, we find ourselves feeling sad and disconnected, having a negative impact on our mood. Dopamine and serotonin actually serve as our brain's neurotransmitters and play an important role in regulating our mood.
Don't worry, we do have some good news – one of the main active compounds found in CBD has been proven to help boost serotonin and dopamine levels. This happens when the cannabinoids in CBD interact with our body's endocrine system.
Which types of cannabis should you use?

To put it simply, you want to purchase products that are high in CBD. One thing that is important to note is that products containing only CBD, and no other compounds, will not have any psychoactive effects. This is worth mentioning just in case you are seeking to use cannabis to help alleviate some of the symptoms of SAD but are not wanting any of the 'high' feeling that comes along with it. 
If you are seeking prolonged relief, we recommend using CBD oils or CBD capsules and ingesting them. These should take a little while to work, but you will feel the effects from anywhere from 6 to 12 hours. 
For instant relief, we recommend vaping with CBD-infused dried flower. When using this type of product, the onset of effects should come on in just a few minutes.


Recommended Products
When shopping around our weed dispensary in Hanover, MI, we have a few items we think you should add to your cart, especially if you are someone who suffers from SAD. Check them out below:
Papa & Barkley Tincture

Using a CBD product sublingually is a great way to ingest cannabis without having to smoke, vape, or eat an edible. Plus, you can always add it to your favorite mug of tea to help boost your mood, too. Papa & Barkley offers a great tincture to help you sleep. So if anxiety from SAD has you up at night tossing and turning, and the restlessness is starting to wear at you – don't fret! Add this to your cart today and start feeling some relief.
Care by Design's Gummies

For a discreet and delicious treat you can take with you almost anywhere, you have to grab a pack of Care by Design's Mixed Berry Gummies. These gummies are crafted by a team of culinary experts and cannabinoid scientists to strike a powerful balance between deliciousness and wellness. Containing a flavorful combination of blueberries, blackberries, and raspberries, the Mixed Berry gummy is vegan and gluten-free. The 18:1 ratio includes just enough THC to amplify the benefits with little to no psychoactivity. The 18:1 is typically non-intoxicating and great for relieving mild stress during the day.
Pure Vape's Rise and Shine

Just like the name suggests, Pure Vape's Rise and Shine is sure to put a little pep in your step and combat those negative feelings brought on by the winter blues. This product is a CBD disposable, meaning that once you are done, you are free to throw away or recycle the cartridge. These are available in non-psychoactive (1:0 boost), low psychoactive (4:1 rise & shine) and psychoactive (1:1 half & half) options. Each disposable has a unique flavor to choose from!

Chocolate from ReCreate

This time of year is all about the sweets! The holidays are sure to bring around some of your favorite comfort foods. This time, however, we think you should reach for these delicious chocolates from ReCreate. Naturally flavored with Golden Chai, this healthy and decadent milk chocolate is packed with functional ingredients to help support a sense of calm and relaxation. Take a bite and let yourself unwind and relax this winter.
Shop From The Earth
Don't let another winter season go by without feeling your best. If this time of year gets you feeling down and depressed, it's more than okay to seek out a little help. In fact, stop by our weed dispensary in Hanover, MI, or any other of our great locations, and talk to one of our helpful team members today! Let us help you answer any questions you may have or provide more product recommendations to best suit you and your needs. If you suffer from SAD, know you're not alone and From The Earth is here to help!