The 10 Best Cannabis Products to Help Manage Joint Pain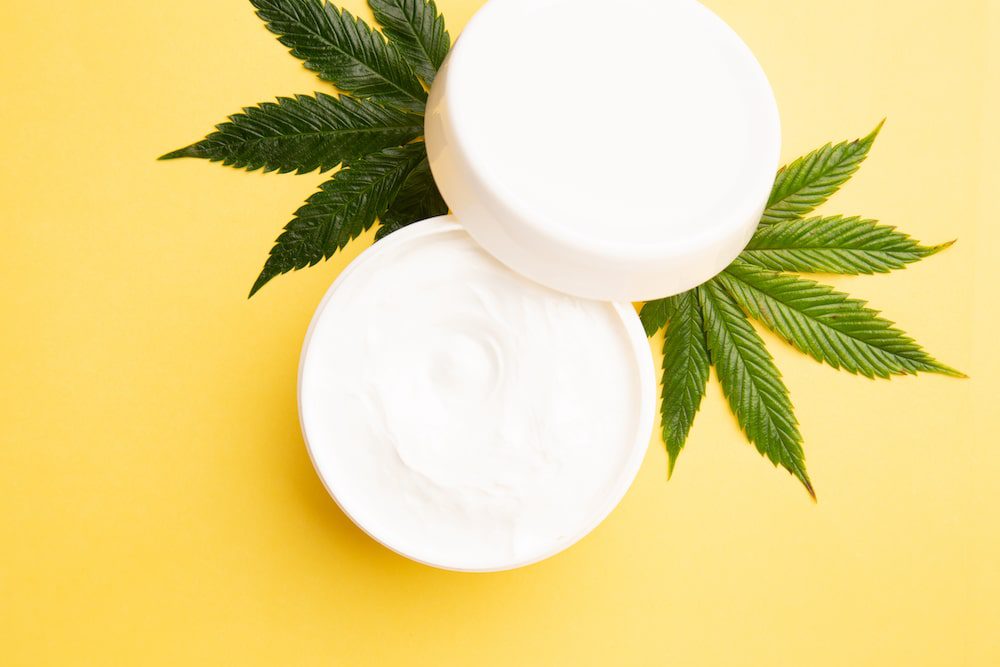 The cooler weather is here and while many look forward to the changing of seasons, this time of year is notorious for bringing on stiff and painful joints. When this happens, it slows us down and keeps up from participating in all of our usual favorite activities. While we can't necessarily make the cold weather disappear, we can turn to cannabis as a means to help alleviate some of our joint pain.
For this, we have compiled a list of our ten of favorite products that we definitely think you should give a go!
Papa and Barkley's Releaf Balm
If you are in search of a topical product to apply to your elbows, hands, knees, and feet when you are feeling stiff and achy, we highly recommend Papa and Barkley's Releaf balm. This balm is made with clean cannabis and organic essential oils like eucalyptus, tea tree, peppermint, and lavender. This is also a non-intoxicating product, meaning that it won't make you feel high, only working to bring about joint pain relief. This topical balm smells great, too, and is a sure-fire remedy.  
Kanha's Infused Gummies
For a treat packed with fun and vibrant flavors, look no further than Kanha's cannabis infused blue raspberry gummies. This product is all-natural and made up of only the highest-quality cannabis oils to provide the most consistent and safest experiences on the market. These raspberry gummies are bursting with sweetness and provide a great mix of relaxed and energized, allowing for some pain relief. 
Almora Farm's Hindu Kush
If you are someone who prefers to toke up as a means for joint relief, then you have to check out Almora Farm's Hindu Kush. The flavor profile is a delicious combination of sweet, earthy, and woody. This indica is sure to leave you feeling relaxed and at ease, bringing about much needed pain relief and is perfect for a day of vibing on the couch and binging a new series on Netflix. The best part is that it is available for delivery! Our Long Beach marijuana delivery service is here to help bring the goods right to your home. 
Care By Design Tinctures
One of the best ways to help bring about joint pain relief is to enjoy a warm beverage, such as hot tea. Now, you can enhance your favorite mug of brew by adding in a few drops of Care by Design's tinctures. Made with a 40:1 ratio featuring the highest quality CBD on the market, this ratio is an excellent choice for relieving stress, prompting overall wellness, and is even great for day time use. Because there are little to no psychoactive side effects, this is a wonderful product if you're new to the world of cannabis. 
Korova's Peanut Butter Dip Cookie
Take a bite out of joint pain with a delectable classic and a marijuana dispensary favorite – the peanut butter dip cookie from Korova. Loaded with crunchy peanuts and dipped into silky chocolate, this edible hybrid product is an excellent way to not only curb your cravings for something sweet, but also for providing much-needed pain relief. 

Heavy Hitter's Infused Pre-roll
Sometimes, joint pain can hit us the hardest in our hands, making it difficult for our fingers to move and function as they should. Unfortunately, it can be difficult to even roll a joint properly. If this is the case for you, try infused pre-rolls instead. We think you should check out Heavy Hitter's Cookies and Cream preroll, packed premium flower and 98%+ THC diamonds. 
OG's Rove
For those who enjoy vaping, you have to add OG's Rove to your cart right away. This indicat dominant blend is potent as well as fast-acting, boasting earthy pine flavors with just the right amount of floral sweetness. Grab this for an excellent nighttime remedy that can provide a heavy body sensations as well as relief from pain, insomnia, and lack of appetite. 
Wyld's Hybrid Enhanced Gummies
Are you new to edibles and aren't sure where to start? If so, we highly recommend Wyld's peach edibles. With a 2:1 CBD:THC ratio that is more CBD than THC, it is a solid choice for getting introduced to the world of edibles. Made with real fruit and enhanced using a balanced hybrid terpene profile, it can assist in creating a sense of ease and overall well being. Also, this product would make a great stocking stuffer for someone who has been struggling with joint pain lately!
Papa & Barkley's CBD Releaf Patch
Recovery is made simple with Papa & Barkley's CBD Releaf Patch. This product works as a slow-release patch that offers pain relief through transdermal delivery of full-spectrum cannabinoids. An easy single application offers up to 12 hours of relief for wherever you need it most. Please note that there is some potential for psychoactive effects and it is recommended that you find that ratio that best suits your specific needs. 
Heavenly Sweet's Cannabutter
Baking is a holiday must and a well-loved tradition by many. For those who enjoy whipping up your own edibles and confectionary treats, grab a tub of Heavenly Sweet's Cannabutter. This delicious, real-cream butter contains lab-tested sativa-dominant hybrid cannabis. This added element is sure to make your holiday baking and cooking all the more savory, as well as the added benefits of pain relief. 
Delivery Right to Your Door
This winter, don't suffer through all the joint stiffness and body aches that often come about once the seasons change. Take care of yourself and treat your body to the best cannabis products available one the market, a wide variety offered up for just about anyone's needs. 
Did you know that we deliver? Don't meander out and about in the cold if you don't have to – let us bring your weed right to your door! Our Long Beach marijuana delivery service is ready to help you fight the winter blues. Place an order today and start feeling the relief you deserve!