Sativa Strains: Best Picks for Your Ultimate Satisfaction!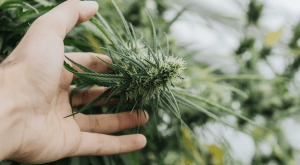 Cannabis products are classified not only by their brands but also by their genetic origins. There are mainly three breeds: Sativa, Indica, and hybrid. If you want to boost your energy and experience an intense head high, the first variant is the right choice. Many users reported that consuming extracts and flowers sourced from this variety accelerated their motivation and work performance. It enabled them to achieve greater creativity and focus, which is essential to our professional lives. Want to enjoy the same perks? Fortunately, it's well within your reach as there are now top brands for Sativa strains in the market. 
As you begin to explore the available choices, it's important that you keep certain considerations in mind. Such as looking for a reputable cannabis dispensary that can guarantee high-quality products. Have you found one yet? It's no coincidence that you're here on our site. Our company, From the Earth, has an excellent reputation in the weed industry. So, you shouldn't go elsewhere if you're looking for premium items and genuine customer service. This article will highlight the best picks for Sativa strain products and how you can make a smart choice! 
Overview of Cannabis Sativa Strains
This type of cannabis strain, Sativa, is purported to be the most common in the global weed market due to its wide-ranging applications. People use this product for recreational and medical purposes- its effects are associated with a cerebral high that can combat stress, anxiety, and depression. Each variety sourced from this cannabis breed provides unique results and has different terpene profiles that determine its aroma and flavor. In appearance, this type of marijuana usually has a lighter shade of green compared with Indica and hybrid strains. 
Reliable sources support the claims that nearly all hemp grown for industrial purposes originated from Sativa. This is the tallest cannabis plant and has the longest fibers, allowing growers to use it for different purposes. When utilized for recreation, the product triggers energetic, cerebral, and inspiring highs, followed by an intense craving for foods, also called the munchies. Such euphoric and therapeutic effects can be life-saving for people undergoing treatments for chronic diseases, such as cancer and HIV/AIDS. 
Our Best Picks for Sativa Strains
Hundreds of cannabis strains can be found in the market today- how do you narrow down your choices? You will need a guide if this is your first time buying Sativa variants. There are many sources featuring their own list of top brands, but it would eventually come down to your personal judgment. We're giving you our best picks for Sativa strains for you to decide upon. 
Blue Dream  
This Sativa strain originates in California and is now quite popular among West Coast marijuana users. It's produced by combining Blueberry and Haze and contains at least 18% THC. When consumed, it's potent enough to cause psychoactive effects depending on your dosage and tolerance level. Some consumers choose this variety for its ability to relieve stress and nausea. This product is ideal for first-time users due to its fantastic terpene profile that gives it a pleasant taste and mellow experience. 
Super Silver Haze 
If you've followed the Cannabis Cup, you're likely aware that Super Silver Haze has already won several awards. This is due to its exceptional levels of THC that provide extra-powerful effects. But we don't suggest that you overconsume this product as a pleasant experience is attainable only at the correct dosage. When it comes to flavor, this weed variety comes with citrusy, tangerine, orange, and mango undertones. It's been produced by blending popular strains, including Haze, Northern Lights, and Skunk. 
Strawberry Cough 
Are you looking for something sweet? Well, this Sativa strain should be on your list by now. It's scented like a patch of fresh strawberries. This cannabis has murky origins, but some people claim that the product came from Strawberry Fields and Haze. What's for sure is that this variety can also induce euphoric effects, which are characteristic of this marijuana breed. This is included in our best pick as many users choose the strain for its delicious taste and revitalizing Sativa effects. 
Green Crack 
Some cannabis Sativa strains have mysterious origins, including this one on our list. Green Crack is widely known for being a highly potent Sativa hybrid, but experts cannot precisely pinpoint where it came from. Some claim that it emerged by mixing Skunk#1 with an unknown Indica to produce a fruity and energizing Sativa. But no matter the origin, this product has been proven to increase focus and relieve stress to get you through the day. Are you looking for the best strains for a long-lasting high? Click the link to discover fun products. 
Sour Diesel 
This highly potent Sativa strain is a must-try for individuals with an iron stomach. This product was created by combining the Chemdawg and Super Skunk together, which has been popular since the late 20th century. It's best characterized by the strain's pungent and sour odor. As most users described, the effects of Sour Diesel include dreamy and blissful- it also helps you cope with depression.  
You might also check out From the Earth Sativa Strains to explore more options! 
How to Choose the Right Product for You
Does it seem complicated to choose the best product from the list? If you know exactly what you're looking for, you can narrow your choices and pick the right one for your needs. Just in case you want some metrics, here are some practical tips that will help you:  
Check the THC and CBD content

Examine the terpene profile

Research the cannabis source and production method

Focus on your needs

Read product reviews to familiarize the options

Ask the budtender for guidance, if necessary
Looking for cannabis edibles as an alternative? Here are the six types of Sativa edibles that you should try!
Potential Health Benefits of Sativa Strains
When you consume any cannabis Sativa strain, you'll experience the therapeutic benefits. Perhaps this is precisely why you're buying the product- just like the thousands of other consumers. It pays to be aware of how the product could improve your lifestyle. Based on the available research, cannabis products, in general, can help manage or treat the following medical conditions:  
Stress

Anxiety

Depression

Chronic pain

Inflammation

Nausea 

Multiple sclerosis
Proper Dosing for Cannabis Sativa Strains
It might be tempting to overindulge in certain cannabis strains due to their delicious flavors and unique effects, but try not to. Once you exceed your tolerance level, you will likely experience adverse reactions that could last for hours. Some cases may even require medical attention. For starters, take low dosages and go slow until you find the best equilibrium. If you want to avoid addiction or higher tolerance to THC, you can take a break from consumption to reset. 
Don't forget to observe how your body reacts to the substance since that's the ultimate gauge of whether or not the product benefits you. You may also consult a certified professional if you need a medical card to purchase marijuana products in your area. Visit From the Earth Cannabis Dispensary in Missouri or browse our online shop of products and services. 
Grab Our All-Time Favorite Cannabis Products!
You will definitely enjoy the amazing effects and benefits of premium cannabis products that you can purchase from our store. Our company, From the Earth, guarantees 100% satisfaction with all items you can find in our weed dispensaries. Do you need a medical card? You can also book an appointment with our registered professional to get started. 
Our Best Cannabis Dispensary in Missouri is also open to serve you! You can visit or call us anytime for any inquiries. You may also Join From the Earth Loyalty Reward Program for deals!