For those curious about cannabis or those who are ready to be first-time consumers, knowing where to begin is crucial. For decades, cannabis has been demonized by the government, causing distrust, confusion, and misinformation among the greater population. Thanks to dedicated scientists and cannabis advocates, we are on the horizon of a new and more honest beginning. As we enter an era of acceptance and curiosity, cannabis has not only become more accepted but welcomed, as legalization sweeps across the country. 34 states have legalized cannabis for medical use, and 12 states for adult recreational use. 
Whether you're interested in cannabis use to aid with a medical issue or it's just something you'd always like to try to help spark a little inspiration, start off with this list for some information prior to beginning your cannabis journey. 
1. Shake Off the Stigma
As more states begin to legalize cannabis and federal legalization seemingly right around the corner, it's important to shake off the stigma that has been attached to the plant for so long. Unfortunately, years of misrepresentation and propaganda have led the majority to believe that cannabis is dangerous and harmful, lumping it in with illegal narcotics. However, this could not be farther from the truth, as cannabis has been proven to help with a variety of health issues, including anxiety, loss of appetite, and seizures, and even cancer. 
2. Use Responsibly 
Cannabis is a mind-altering substance. It's important to use it safely and responsibly. Just like you wouldn't drive a car drunk, you shouldn't use THC products and operate a vehicle. The same can be said of CBD products, though they typically don't have mind-altering or potent psychoactive effects. It is encouraged to use cannabis safely in your home for the first few times, at least you know how it affects your body. You should keep all products locked and stored away so it is out of the reach of animals and children. Cannabis is not meant for those who are underage.
3. Ask Questions
When you visit a cannabis dispensary such as a From The Earth shop for the first time, remember that the employees are there to help. They are knowledgeable on a wide array of products and want to take the time to get to know you as well as your needs. This will help them provide proper recommendations. When it comes to cannabis, education is the goal. Finding out what works for you starts with asking questions and having an open mind. Due to the misinformation that has been put out for years, it's important to distinguish fact from fiction.
4. Start Slow
Potency is an important factor to keep in mind when consuming cannabis products, whether you're a newbie or a veteran. Pay close attention to the THC percentages in flowers and THC mg in edibles.  Rule #1 is you can always consume more, but you cannot go back and consume less. If your body is not acquainted with the feelings and sensations of being high or you consume more THC than your body needs, there is a chance you'll experience negative side effects. This can leave you feeling anxious, dizzy, and otherwise unpleasant. 
Be safe and start out with the mindset that 'less is more'. Give your body time to process the THC and wait until you feel the effects before consuming more. Particularly when it comes to edibles as they take longer to kick in due to having to journey through the digestive tract.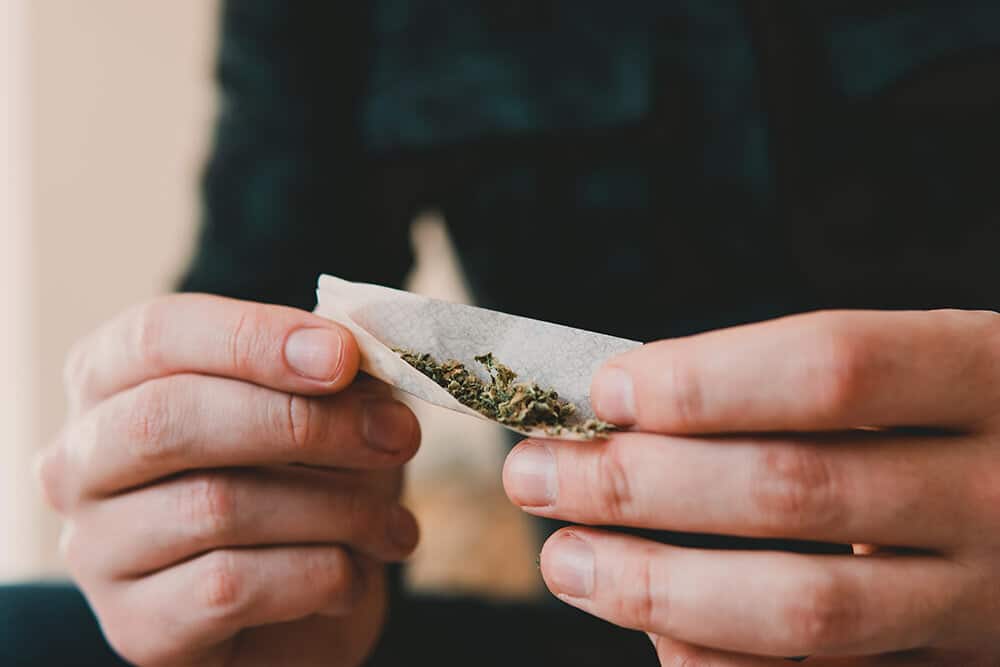 5. Get Comfortable
Start off by using cannabis products for the first time in the safety of your home. While it would be tempting to try it at an outing, such as a festival or hanging somewhere with friends, until you know how the high will affect you, it is best to begin at home. This way, you are in comfortable and familiar surroundings, without worrying about traveling or relying on a ride to get back to your house. 
6. Verbiage is Important 
First thing's first – when talking about cannabis, avoid calling it 'marijuana'. This particular term has spent so long in the spotlight that it has been painted as a negative and derogatory word while associating it with addiction instead of holistic wellness. It also has racist roots, during the war on drugs Harry Anslinger the Commissioner of the Federal Bureau of Narcotics was quoted saying "There are 100,000 total marijuana smokers in the US, and most are Negroes, Hispanics, Filipinos and entertainers. Their Satanic music, jazz and swing result from marijuana use". This is just one example of the government's campaign to criminalize the plant and paint the term in a negative light. So when speaking to friends & family, remember its history and make sure your go-to lingo includes 'cannabis' and 'cannabis products'. 
7. Know Your Terminology
There will be a lot of new words you will stumble across during your cannabis journey. Learning them all upfront may seem like a daunting task, but remember – when you visit a cannabis dispensary, they are there to help! From The Earth staff is trained and highly knowledgeable, willing to answer questions and provide assistance. 
A popular question includes the difference between CBD and THC. While CBD has a non-psychoactive effect and is a derivative of Cannabidiol, you can read more in-depth about it in a previous article.
8. Types of Cannabis
Other than the edibles mentioned above, there is a multitude of ways to enjoy cannabis. Part of starting out is finding what suits you best. There is the traditional route of smoking the cannabis flower. This can be rolled in a joint or blunt, or consumed through a pipe, bubbler, or bong. Different types of flowers can be bought at From The Earth cannabis dispensary. 
Vaping has taken off in popularity, cannabis instead being consumed through a desktop device that contains an oven-like chamber that heats the cannabis to release vapors for inhalation. Cartridges are available for purchase at cannabis dispensaries, including the varied selection at From The Earth. They are pocket-sized and can be activated at the push of a button. 
For something a bit outside of the norm, many people enjoy applying topicals instead of smoking or vaping. Topicals can be used as a spot treatment or applied regularly to help with chronic and day-to-day ailments. Some of these can include arthritis, fresh tattoos, old scars, sunburns, and more. From The Earth sells these products as creams, ointments, and even bath bombs.
Last but not least, another great option would be using tinctures. They are similar to edibles, as they are ingested. To use, just add a drop or two directly under your tongue, or mix into your favorite tea or smoothie to add a boost of flavor. Make sure to follow the instructions to use the directed amount.