Terpenes 101: What it is and How it Works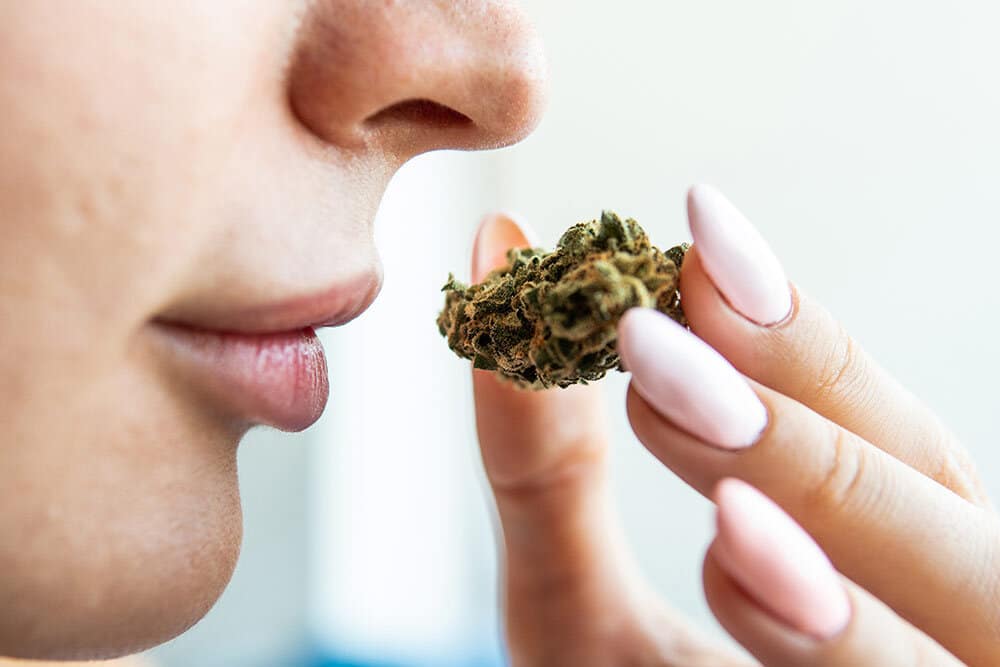 Being a part of the cannabis community you have probably heard the word terpene thrown around quite a bit. But do you actually know what it is and what it refers to? 
What are Terpenes?
Terpenes come from cannabinoids, just like CBD and THC, and are the aromatic oils that give cannabis its distinct flavors, like citrus, berry or pine. They also play two major roles in every plant's life as they are the primary component of resin and they protect the flowers from predators.
Terpenes are the most common plant chemical in nature and found in a variety of plants such as flowers, fruits, vegetables, herbs and cannabis. These microscopic aromatic compounds are what give cannabis its distinct aromas like citrus, pine, diesel, or spice.
Cannabis produces over 200 different terpenes though only about 30 of them are found in significant quantities. These terpenes are stored with fats and cannabinoids in delicate resinous glands known as trichomes. 
The way a cannabis plant smells or tastes depends on a number of factors. Everything from genetics, climate, weather, fertilizer, age, soil type, and even the time of day can impact cannabis's terpene profile.
Terpenes are found throughout the natural world and in various consumer products.  Beauty products, essential oils and even perfumes are infused with terpenes. Some industries use synthetic terpenes which are commonly used for flavoring or as a food additive. 
What do Terpenes do?
Studies suggest that terpenes play a key role in differentiating the effects of various cannabis strains. The relationship between cannabis and its effects is known as the entourage effect. This explains that consuming the whole plant has greater effects than each of its individual parts. So terpenes, cannabinoids, flavonoids, and other botanical compounds interact synergistically to produce enhanced effects.
While many of us use indica, sativa, & hybrid to describe the effects we are looking for, we really should be talking about terpenes. Indica and Sativa describe the plant's anatomy – sativas grow tall and have long thin leaves, while indicas are short and stocky with wide leaves. Thanks to modern science, we know a few things about terpenes, and that is each has a unique set of effects it is known to enact. 
Let's take Terpinolene for example. This terpene has fruity notes and is typically found in energetic, uplifting strains like Super Lemon Haze and Jack Herer. However, Pinene is often found in focused and relaxing strains like OG Kush,  Strawberry Cough, and Harlequin a CBD-dominant strain.. 
If you want to dive in more to see the connection between terpenes and your favorite strain of cannabis, check out this great, interactive strain finder from Leafly.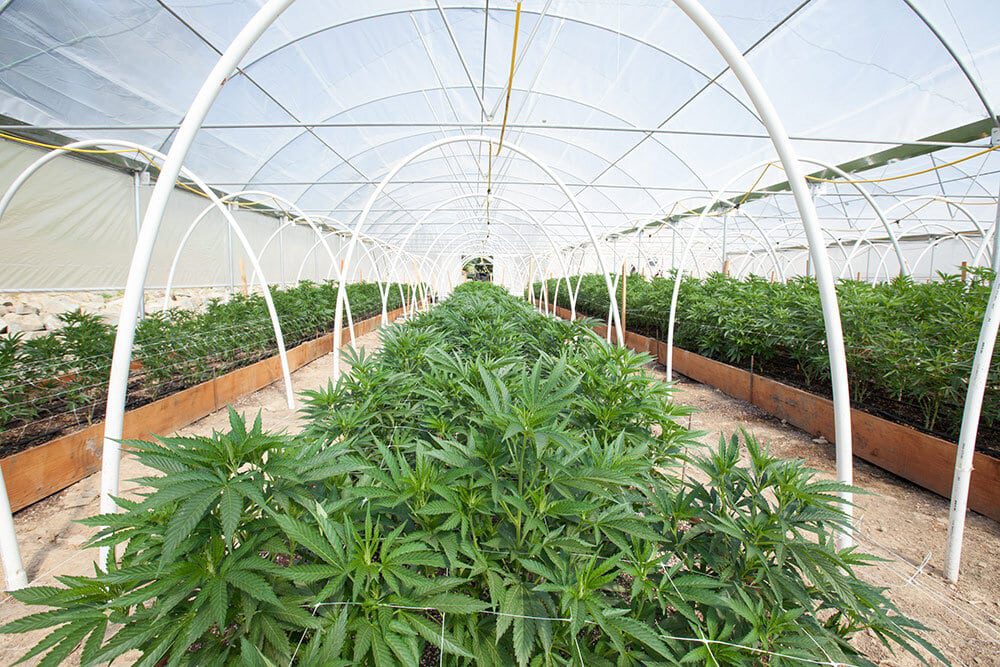 What are the Different Terpenes and Their Flavor Profiles?
Now that you know terpenes play such a large role in the flavor profile of cannabis strains, let's take a look at each terpene and their unique flavors and how they affect you and your high. This way, the next time you stop by your local greenleaf dispensary, you will know even more about the cannabis you are looking for. 
Myrcene
Myrcene is the most abundant terpene found in cannabis and is often recognized for its earthy flavor and scent.  Outside of being used in beauty products or perfumes, myrcene is known to promote sleep and relaxation. It is also known for reducing inflammation and chronic pain, and is often recommended as a supplement for cancer treatments.One study found that myrcene makes up about 65% of the total terpene profile in some cannabis strains. 
Myrcene's notable earthy smell is paired with spicy and musky notes.. Some cannabis strains that contain a high percentage of myrcene are White Widow, Blue Dream, and Special Kush.
Limonene
Like its name suggests, limonene has a citrusy aroma which comes as no surprise since all citrus fruits contain large amounts of limonene. Limonene is commonly used in cleaning products and cosmetics due to its antifungal and antibacterial properties  One study even found that it played a role in reducing the size of a tumor. 
Similar to myrcene, limonene is the second most abundant terpene in all cannabis strains but is not necessarily in all of them. It is known for its therapeutic properties and helps to improve mood and reduce stress. 
When shopping at your local From The Earthdispensary an indicator that a strain includes limonene is if they have "lemon" or "sour" in their name. This is because of limonene's distinct zesty citrus aroma. 
Some cannabis strains with high amounts of limonene in them are O.G. Kush, Super Lemon Haze, Cookies and Cream, and Sour Diesel. 
Linalool
Linalool is a terpene that is also found in lavender, mint, cinnamon and coriander. It is also the terpene most responsible for the recognizable smell of cannabis with its spicy and floral notes. 
You will find people who suffer from arthritis, depression, insomnia, seizures, and even cancer all turn to linalool for relief. It could be that, just like the aromatic herbs it's found in, it too contains strong sedative and relaxing properties. 
The next time you would like to unwind and destress, check out some of these options from your local cannabis dispensary; Special Kush, LA Confidential, OG Shark, or Amnesia Haze. 
Humulene
This terpene is typically found in hops and contains earthy, woody, and spicy notes. Aside from cannabis, you can also find humulene in black pepper, clove, and sage. 
Some research has found a variety of medicinal properties associated with this terpene. It has been shown to be anti-proliferative, meaning it prevents cancer cells from growing in the body. It has also been proven to suppress appetite, which suggests that it could potentially help with weight loss. And like many other terpenes, it also fights against bacterial infections, is an anti-inflammatory and pain reliever. 
Some popular cannabis strains you can find that contain high amounts of humulene are Skywalker OG, Headband, Girl Scout Cookies, and Pink Kush. 
Conclusion
When it comes to understanding cannabis, there are many things to keep in mind. Before heading to your local From The Earth dispensary, do a little research and decide what types of strains you are interested in. Think of the effects you are wanting to feel as well as the flavor profile you would like to try. Are you wanting something high in THC or CBD?
Then stop by your local From The Earth cannabis dispensary or head online to our website and make your purchase online. You can choose to have your items delivered to you or pick up curbside at the cannabis dispensary near you.