Why It's Important to Know the Difference Between CBD and THC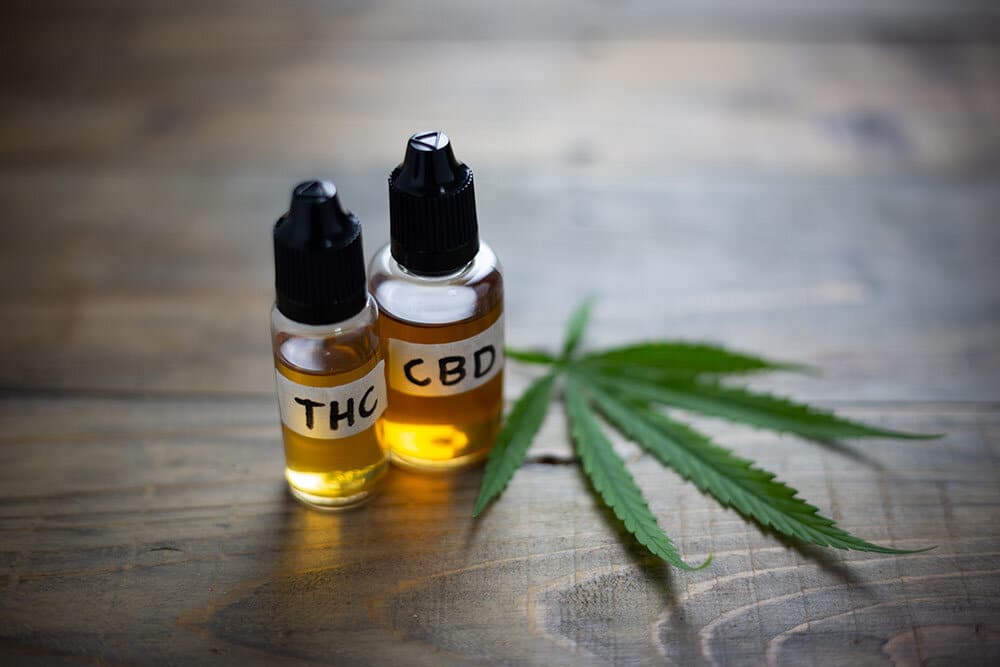 Since its widespread legalization, the rapidly growing industry of hemp and other cannabis products has raised continuous questions among consumers who plan on visiting a cannabis dispensary. As the market grows and expands, it is important to become educated, as there is still some confusion on the difference between cannabidiol (CBD) and tetrahydrocannabinol (THC) products, what they do, how they are used, how they are legally different, and what potential benefits they may have. 
CBD and THC are two natural compounds found in plants of the Cannabis genus. CBD can be extracted from hemp or cannabis, both of which come from the Cannabis sativa plant. In order to be recognized as federally legal, hemp must contain 0.3% of THC or less. CBD is non-intoxicating. It works naturally with our bodies by binding to receptors in our endocannabinoid system. Popular CBD products are sold in the forms of topicals, gummies, oils, extracts, flowers, and more. 
Gummies, such as the pomegranate gummies manufactured by From the Earth, are easy, chewable gummy tablets and can be used to provide relief for anxiety, depression, and pain.
Other products, such as the ReLeaf Balm, are a topical balm that can be applied to sore or overworked muscles and is great for providing relief from inflammation and stiffness.
The main psychoactive compound in cannabis is THC, which is responsible for producing the 'high' sensation when you consume cannabis. Our bodies absorb THC & CBD whether it is smoke, eaten, or applied as a topical to our skin. Cannabis legalization has opened the door to a growing list of products including oils, edibles, tinctures, capsules, topicals, drinks, and more.
At From the Earth, you can buy a variety of THC products Nighttime Tablets are a sleep aid that can help provide a good night's rest without the groggy, hangover feeling that some over-the-counter meds can cause. 
While THC and CBD, have a few things in common, they also have some staunch differences and knowing those are essential to being a responsible consumer. 
CBD vs. THC: The Chemical Makeup
Though CBD and THC differ in many ways, at their core, they have the same chemical structure: 21 carbon atoms, 30 hydrogen atoms, and 2 oxygen atoms.  slightly adjusting how these atoms are arranged has varying effects on the body. 
Our bodies naturally produce endocannabinoids, which are molecules that help our internal functions run smoothly. Our endocannabinoid system is the bridge between body and mind, it's what keeps our bodies in homeostasis. CBD and THC have very similar chemical makeups to our naturally occurring endocannabinoids, allowing them to interact with our cannabinoid receptors. When this interaction occurs, it triggers the release of neurotransmitters in the brain. Neurotransmitters are the chemicals responsible for sending messages between cells, and also have an effect on pain reception, immune function, sleep, stress, and more. 
CBD vs. THC: Psychoactive Factors
Even though they share a similar chemical structure, both CBD and THC have very different psychoactive effects. CBD is classified as psychoactive, meaning  CBD is proven to help with issues like anxiety, depression, and seizures but it doesn't produce the same 'high' experience that THC does.
In order to produce a high, the THC consumed will bind the cannabinoid 1 (CB1) receptors in the brain. However, CBD forms a very weak bond, if one ever forms at all, to these receptors. Without THC, unwanted psychoactive effects such as sedation or euphoria won't happen. So in other words, without this bond, there is no high. 
CBD vs. THC: Legal Issues 
As the current situation in the United States stands, the legality of cannabis-related products is constantly changing and shifting.  36 states, 4 territories, and the District of Columbia have legalized cannabis at varying degrees for adult and medicinal use. The 2018 farm bill legalized hemp-derived CBD, this means it cannot contain more than .3% THC. Although this bill does legalize hemp-derived CBD, any CBD that was derived from a cannabis plant is still deemed illegal under federal law. 
Before purchasing any CBD products, it is important to educate yourself on your state's laws. Should you possess cannabis-related products when they're illegal, you could face criminal or legal repercussions. 
Currently, 33 states and the District of Columbia have ruled medical cannabis with high levels of THC legal when prescribed by a licensed physician. Some states have taken it a step further and passed laws legalizing the recreational use of cannabis. To read up on the legality of these products as well as a cannabis dispensary in your state, check out this resource.

CBD vs.THC: Potential Benefits
Due in part to their similar chemical makeup, CBD and THC share similar medical benefits as well. Some of the various health conditions CBD helps with are listed below.
Seizures

Inflammation

Pain

Psychosis or mental disorders 

Inflammatory bowel disease

Nausea

Migraine

Depression

Anxiety 
In turn, THC helps with the following conditions:
Pain

Muscle Spasticity 

Glaucoma 

Insomnia

Low appetite

Nausea

Anxiety 
As indicated by their lists, they help aid with many overlapping medical conditions. However, CBD doesn't have the aftereffect of getting high.
CBD vs THC: Side Effects
The consumption of any sort of chemical has a side effect. THC and CBD are no different in this regard. However, what exactly these effects entail do vary between the two. CBD is well tolerated, even when used in high dosages. 
Potential side effects of THC:
increased heart rate

coordination problems

dry mouth

red eyes

slower reaction times

Impaired thinking or concentration

Anxiety

Paranoia 
CBD side effects may include:
appetite changes

fatigue

weight loss

dizziness

Diarrhea
These side-effects are a direct result of the compound's psychoactive properties. And while neither compound is fatal, excessive use of THC may have a connection to long-term psychiatric effects, especially in teens who consume the product in high amounts. 
Conclusion
Overall, THC and CBD infused products have designated medical benefits and are considered safe to use. But as with any drug, over-the-counter, or prescription, your medical history, and current medications should be taken into consideration prior to use. This is an important factor to ensure that you are using cannabis-based products as safely and effectively as possible. Before use, consult your doctor or physician to make sure you are using the correct and legal products.