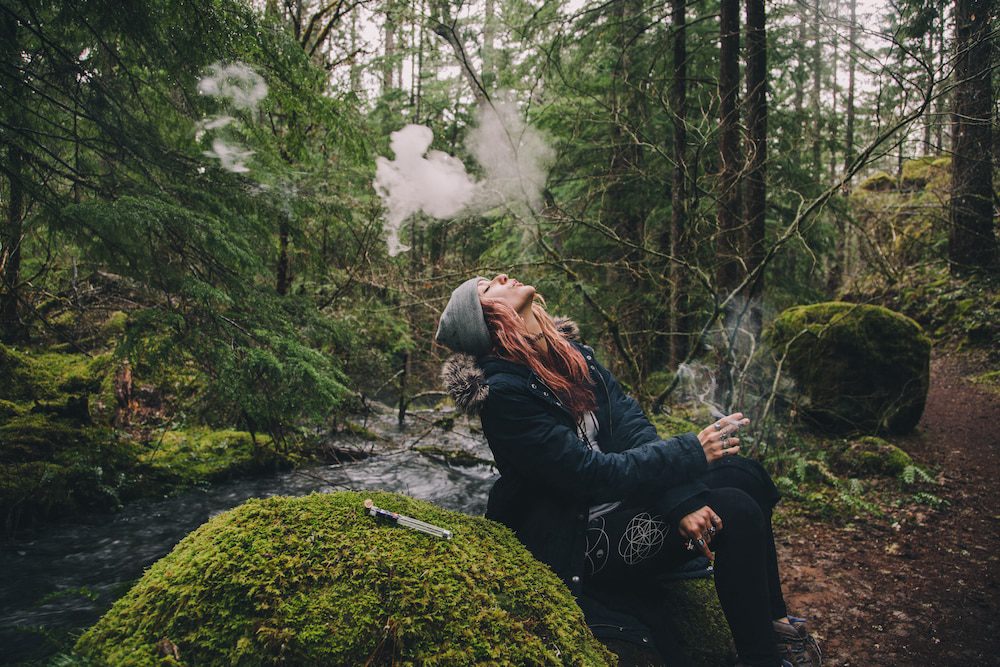 One of the best things about cannabis is that it isn't one size fits all. Thanks to the wide variety of products legalized and available on the market today, cannabis enthusiasts of all experience levels can find something to enjoy, from the newbie to the seasoned pro. If you're on the hunt for something new to purchase the next time out visit our weed dispensary in Santa Ana, you will want to check out this list!
High THC – The Best of the Best for Experiences Smokers

PROTAB 100 Indica
The first up on our list is a cannabis tablet brought to you by PROTAB. This is perfect for someone who has an extremely high THC tolerance, as it contains 100 mg of THC. It takes about 30-90 minutes to work and is the perfect choice for settling into sleep or just having a relaxing self-care day. However, they do come scored in case you want to split one in half and have a lesser dose.
Legend OG – Almora
If you like rosin, then you need to check out this great product from Almora. To create this rosin, high quality cannabis buds are flash-frozen and bathed in ice water to gently separate trichome heads. This allows it to deliver incredible terpene profiles and powerful cannabinoids for the truest expression of the flower. Any cannabis pro needs to try this for a heavy state of relaxation.
THC Dominant Products

3:1 THC:CBN Cloudberry – Sleep
Are you ready to get the best sleep of your life? For experienced cannabis enthusiasts, it can be difficult to find the right product to help put your mind at rest. We are pleased to tell you that this 3:1 THC:CBN from Cloudberry brings about the perfect combination of drowsiness and, just as the name suggests, capable of putting your head in the clouds. Add this cartridge to your shopping list the next time you visit our weed dispensary in Santa Ana.
Nighttime Berry Lime + CBN (100mg)
Rest easy at night with just a single capful of this mocktail from Cannabis Quencher. Infused with both THC and CBN, this great product promotes sleep as well as helps with pain relief and inflammation. Plus, this mocktail also comes with all natural herbs, such as valerian root, lemon balm, and glycerine. Vegan friendly and with no artificial sweeteners, you can enjoy this drink guilt free!
THC & CBD 1:1 – A Blend for Everyone
Breez Mints – 1:1 Relief 
These aren't your standard mints off the shelf near the checkout of the grocery store. No, these are designed for one primary purpose: pain relief. With 50 tablets in a pack and the perfect blend of 1:1 CBD and THC, adding this flavorless tablet to your wellness routine is sure to bring about comfort and relief. Simply enjoy it with a glass of water.
WYLD Gummies – Pear Flavor
Are you on the hunt for something that is both delicious and comes with restorative benefits? If so, you will want to grab these delicious and fruity gummies from WYLD. Thanks to the effects from CBG, you can experience an appetite boost and pain relief, as well as a sense of euphoria. The 1:1 CBG and THC ratio provides a balanced high.
CBD/Other Cannabinoid Dominant – A Mild High & Full Spectrum Experience

Care By Design – Soft Gel Capsules
Created with more experienced users in mind, these soft gel capsules are perfect for all-day relief or as a way to unwind after a long day. The 4:1 ratio features mostly CBD with one part THC. This means that you will only receive mild psychoactive effects, depending on your tolerance. However, you can rest assured that you will receive a full spectrum of pain relief.
Care By Design – Mixed Berry Gummies
If you're wanting something with a little of everything, then these mixed berry gummies are for you! The 18:1 ratio features a perfectly crafted blend of high quality CBD as well as minor cannabinoids such as THCa and CBDa. Add in one part THC and it helps amplify the effects of everything else with little to no psychoactivity.

Topical THC – All the Relief Without the High

Papa & Barkley Releaf Balm
Sore and aching joints? Muscles in need of some relief following a grueling workout? Either way, you will want to pick up a jar of this incredible balm by Papa & Barkley. This 3:1 ratio is great for getting the healing benefits without any of the high. Made with whole plant ingredients and essential oils, it's perfect for rubbing into knees, elbows, your back – anywhere you feel discomfort.
CAD's Mini Cream
Last but certainly not least is Carter's Aromatherapy Designs' mini cream. This product is great for healing dry or cracked skin as well as bringing relief to minor aches and pains. Apart from its formulated ratio of THC and CBD, this cream also features the curative properties of green tea hydrosol, coconut oil, shea butter, lavender, vanilla, and more! While it might be 'mini', it sure packs a lot of healing into one tiny jar.
Weed Dispensary in Santa Ana

Are you ready to shop all of these great products (and then some)? Head over to our weed dispensary in Santa Ana to add any of these to your cart. Our helpful and knowledgeable staff would also be glad to assist you in finding anything else you might need as well as answer any questions you might have
In a hurry? Don't sweat it! We are also proud to offer both curbside pick up as well as delivery. For a limited time, you can now get free delivery at our California locations. And yes, that is same day delivery, meaning you won't have to wait to get the cannabis items you love brought right to your doorstep. 
Whether you are new to the realm of cannabis or are a seasoned vet, we hope you have discovered something off of this list that you can consider your new favorite!