What Happens When Art and Cannabis Collide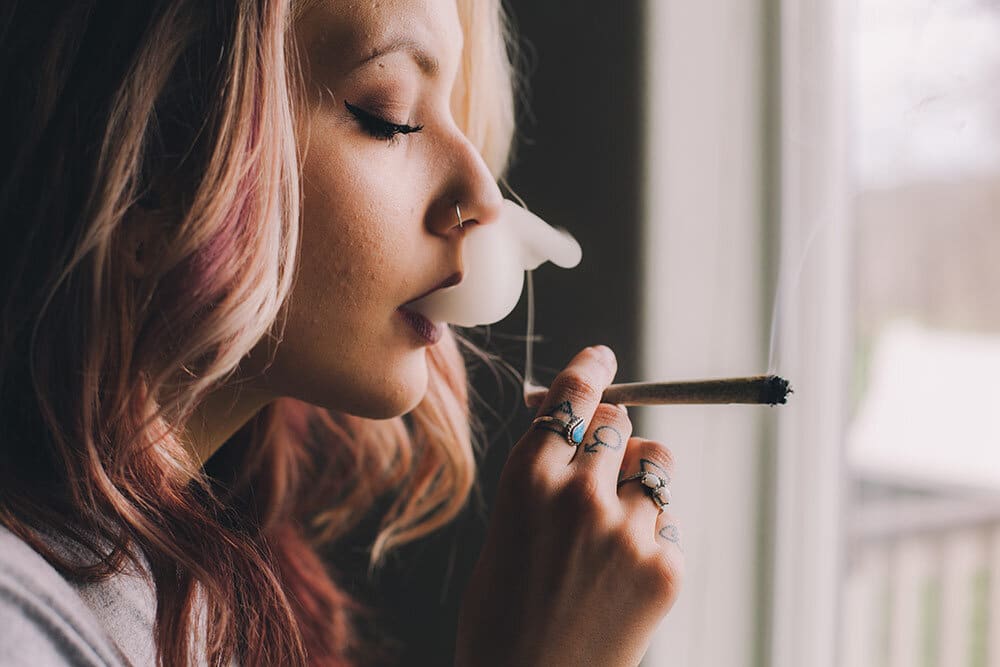 Art and marijuana have always gone hand-in-hand with one another. Many artists of different cultures and mediums, from sculptures to painters and photographers, have all dabbled in the marijuana experience while creating their art. 
Why It Works
Scientists have said that cannabis helps to stimulate the frontal lobe, which is an area of the brain that is very active in creative people. That said, cannabis affects everyone differently. If you are an artist wanting to boost your creativity with the use of cannabis, you have to find the right dosage, or sweet spot. 
Also, knowing the strain you are using can help as well. Keeping in mind that an Indica will keep you more calm and mellow, while a Sativa will give you a boost of energy. 
How Cannabis and Art are Colliding
Now that cannabis and the use of marijuana is starting to become legal across the United States, we are starting to see different ways people are combining the use of cannabis and art. Even businesses are starting to pop up in areas where the drug is legal and are inventing fun, interactive art activities for people to take part in like Puff, Pass and Paint or Marijuana and Mimosas. 
There are even businesses that are adapting to the new legality of the drug and introducing special classes to their schedule like Paint & Puff, a 420 friendly painting class. 
Cannabis Artists
You may be wondering if any artists you know or have heard of have ever used marijuana to enhance their creativity while creating art. 
One artist many people have heard of is William Shakespeare. A study done in 2001 in South Africa by anthropologist Francis Thackeray and his team may have found traces to indicate that our beloved English playwright in fact smoked marijuana, among other things. 
The team was loaned 24 tobacco pipes from Shakespeare's garden that date back to the early 17th century. While they can't prove that they were his or that they were used by him, they were found on his property. The team analyzed the 24 pipes and found evidence of cannabis as well as Peruvian cocaine. 
Thackeray noted that before he started this research with his team, he read all of Shakespeare's sonnets. In an unpublished manuscript, Thackeray suggests that Shakespeare may have used marijuana as a "stimulant that had mind-stimulating properties."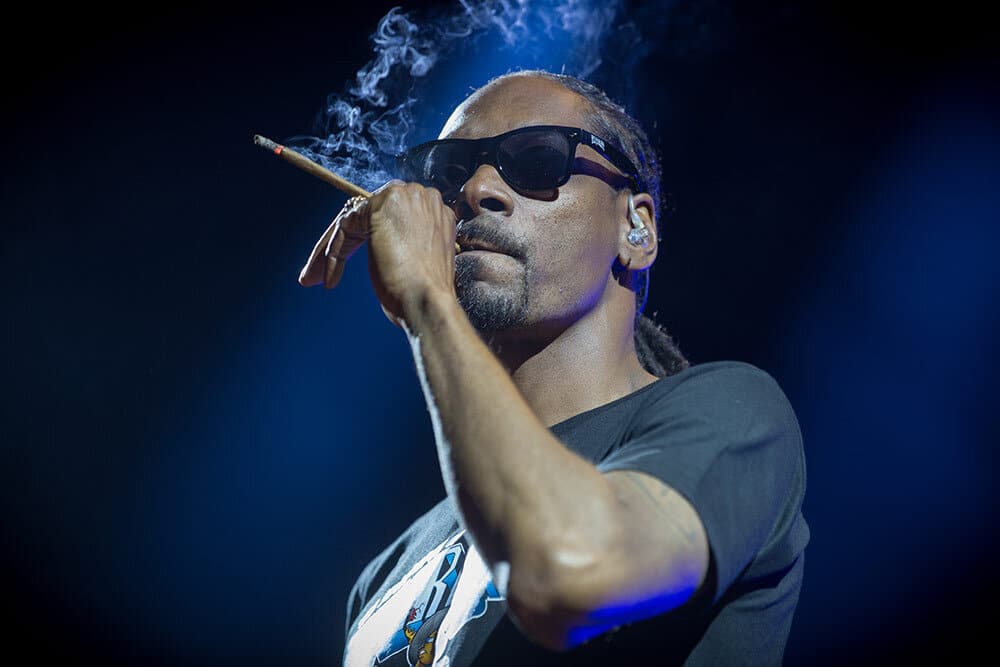 Cannabis in Pop Culture
In today's culture, you can probably name a few artists who use marijuana. From famous rappers like Snoop Dogg and Wiz Khalifa, to celebrity personalities like Willie Nelson and Cheech and Chong. 
Though we may know these famous names and how vocal they are about their love for marijuana, they use their artistic vision along with their love of cannabis, to create not only their art, but ways of sharing their art with their fans. 
In an interview with "The Cut" in 2015, Snoop talked about his use of marijuana for wellness and sleep. Snoop was in town for his annual 420 Wellness Retreat, which is Snoop's way of celebrating 4/20 with his fans with "music, cannabis culture and overall wellness."
In his interview, Snoop mentioned that he starts his day "lighting one up and eating some fruit." He goes on to talk about how cannabis helps in his wellness routine. "Cannabis keeps me feeling good and allows me to be more creative, which is important as an artist. You gotta keep feeling inspired. Weed relaxes you and opens your mind."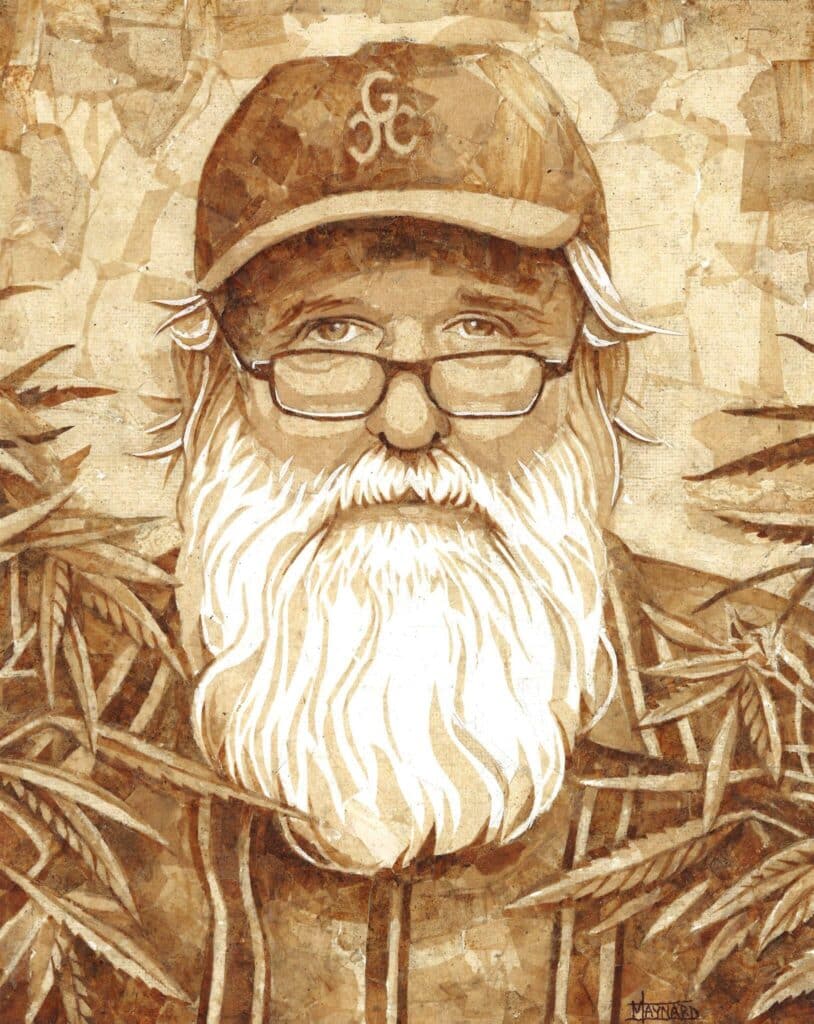 Cannabis Art
While most of us know many musicians and actors who use cannabis to help them make their art, there are many other types of artists out there who create purely cannabis art. 
Cliff Maynard is a mosaic artist who not only uses cannabis to create his art, but uses the paper too. Maynard uses roaches, or the remains of a blunt, to create stunning, layered mosaic works of art. What started as an experiment while attending the Art Institute of Pittsburgh, turned into what he calls "recycling on a higher level." Maynard has created different types of mosaics from portraits of John Lennon and Bob Marley, to advocacy and activist flyers and even the 2009 official collector's poster for Hempfest in Seattle. 
Tony Greenhand, is known to many as the "world's greatest joint roller." Why? Because he creates smokable sculptures that one could only dream of. By scrolling through his Instagram, you can find fun creations like Bulbasaur, The Pink Panther, the Lombardi trophy, and a collection of Rick and Morty characters, just to name a few. Greenhand has even created his famous cannabis art for marijuana enthusiasts like Tommy Chong and B.o.B.
Alyssa Serpentini is doing her part in hopes to break the stigma around cannabis art. Serpentini creates landscape art and layers rich colors to emphasize the flower and make something that looks different than what most people are used to seeing when they think of cannabis art. By using various techniques with acrylics and glazes, she showcases her pieces similar to how one would see paintings of trees and wildflowers, to help emphasize the similarities between the plants. Serpentini also uses hemp in her products by mixing her modeling compound powdered hemp. 
Conclusion
As we can see, there is much more to cannabis art than meets the eye. From artists using cannabis byproducts in their art or as their art, to smoking marijuana to feel inspired and creative. While we have merely touched the surface of cannabis art, there are tons of cannabis artists out there creating beautiful works of art. 
A quick search on Google or Etsy and you will find the typical types of art you might think of, like psychedelic colors and aliens, but you will also find beautiful drawings of cannabis flowers and even a few pop culture references thrown into the mix. No matter the medium, no matter the use, cannabis art is a creative avenue with many forms and variations.