What is CBN and What Are its Benefits?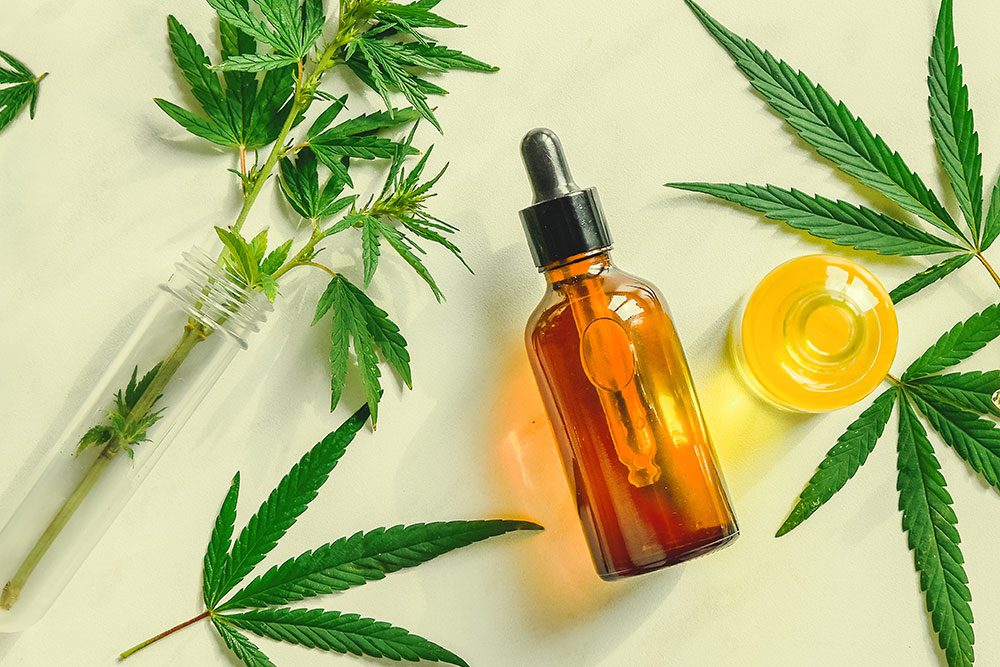 Cannabis produces many types of cannabinoids. In fact, there are more than one hundred different cannabinoids that are found in cannabis plants. Though the two you may be most familiar with are THC and CBD which you are most likely to find for sale at your local cannabis dispensary. 
Cannabinol or CBN is a minor cannabinoid found in cannabis. CBN has a multitude of its own added health benefits and due to the entourage effect, works best when paired with other chemical compounds found in cannabis. This can include other cannabinoids, terpenes, or flavonoids. 
So what exactly is CBN, and what are its benefits? Let's find out!
What is CBN?
To answer this question simply, CBN is a non-intoxicating compound that is best known as the cannabinoid created when THC ages. The degradation of THC can be accelerated depending on how your cannabis is stored so you're likely to find high amounts of CBN in older cannabis. Some might view 'old weed' as a bad thing and a turn-off, but utilizing aged cannabis to access the effects of CBN is a good thing!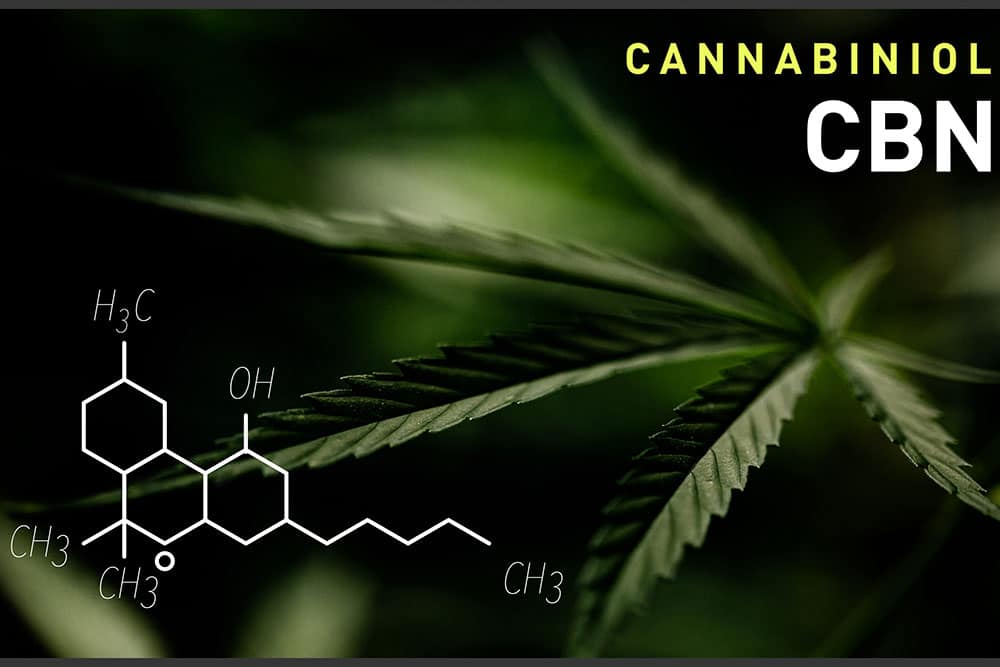 What are the benefits?
While CBN and its potential benefits are currently being explored through research, the following benefits have come up in recent studies. 
Antibacterial 
Some strains of bacterial infections are resistant to traditional antibiotic medications due to the prolonged prescribing of traditional antibiotics. This means that treating certain bacterial infections can be very difficult and leaves the individual feeling sick for a longer period of time.
In a recent study, CBN was tested on strains of MRSA bacteria that have been proven to be resistant to traditional treatments. Researchers found that CBN was actually a potent agent in combating these resistant strains. Maybe soon, CBN will be the go-to for physicians when trying to treat bacterial infections, especially those that are resistant and difficult to treat. 
Neuroprotectant 
As a credit to the social media challenge a few years back, the average person is now aware of what ALS is and just how debilitating the neurodegenerative disease can be. While this disease can be scary to think about, we may have some hope in CBN. In a study conducted on rodents, CBN was shown to delay the onset of the condition. While there have been no human trials as of this time, the evidence suggests that CBN may be a powerful tool in the future to utilize as a neuroprotectant.
Appetite Stimulation
If you are someone who would rather opt to avoid THC due to its mind-altering effects, but you need help with appetite stimulation, then choosing products with CBN would be an excellent choice. In rodent studies, CBN was shown to increase the amount of food that the subjects ate, which is a good indicator that it increases appetites. Although further studies are needed, CBN could be a great alternative for those who don't want to get high, but still want to eat more. 
Glaucoma
Due to a recent study conducted on rabbits that showed CBN decreased intraocular pressure, the cannabinoid may very well be the future in glaucoma treatment. This intraocular pressure is the biggest cause of glaucoma. 
THC has been known to help treat this as well, but for individuals who don't want to feel the high sensation associated with THC, CBN may be the next available option. However, human trials have not yet been conducted with CBN for the treatment of glaucoma.
Anti-Inflammatory
Just like CBD, CBN is known for its anti-inflammatory properties. In a rodent study, CBN was shown to reduce arthritis in the animals tested. While more research needs to be conducted, CBN very well could be another natural solution for those who suffer from joint pain and arthritis, as well as other degenerative diseases.
Papa & Barkley: A New CBN Line
Here at From The Earth, we recognize the power of CBN, and we are proud to be carrying Papa & Barkley's new Sleep line. These products are all made with CBN, and focus on harnessing all the natural qualities of the cannabinoid to not only help you fall asleep but stay asleep throughout the night. 
Look for these great products coming to our shelves:
Cannabis-Infused Gummies: If your favorite way to consume cannabis is through edibles, you have to check out Papa & Barkley's all-natural, vegan CBD/THC/CBN gummies. Flavored with the delicious and soothing tastes of blackberry and elderberry, this discrete, portable product is the perfect choice for helping you get a good night's rest. 
Releaf Tincture: The only way to make a warm cup of tea more relaxing is by mixing in a few drops of the Sleep tincture to your favorite brewed beverage. Or you can add a little under your tongue for quick relief. Either way you prefer, just make sure you relax and unwind with this whole plant sleep aid. 
Releaf Chocolate: For the individual who has a bit of a sweet tooth prior to hitting the hay, break off a piece of the cannabis-infused Releaf Chocolate. Combining the rich flavors of pomegranate and dark chocolate, this sweet treat is sure to bring a smile to your face as well as a restful night's sleep. Soy-free and non-GMO, even the most health-conscious can enjoy this indulgence. 
Order Today
These great products from Papa & Barkley are available at all of our cannabis dispensary locations, so make sure you drop by and pick up one of these great options. While you're in-store, let one of our reps help you by answering any questions you may have. Plus, they can always give recommendations about new products as well. 
Or, if you are on the go and don't have time to shop in-store, you can order ahead online for curbside pickup for the added convenience. Don't want to leave your house? No problem! We also have free, same-day delivery on hundreds of our top-of-the-line products. While you're there, read through product reviews and browse around for your next favorite way to experience cannabis.