What to Expect Your First Time at a Cannabis Dispensary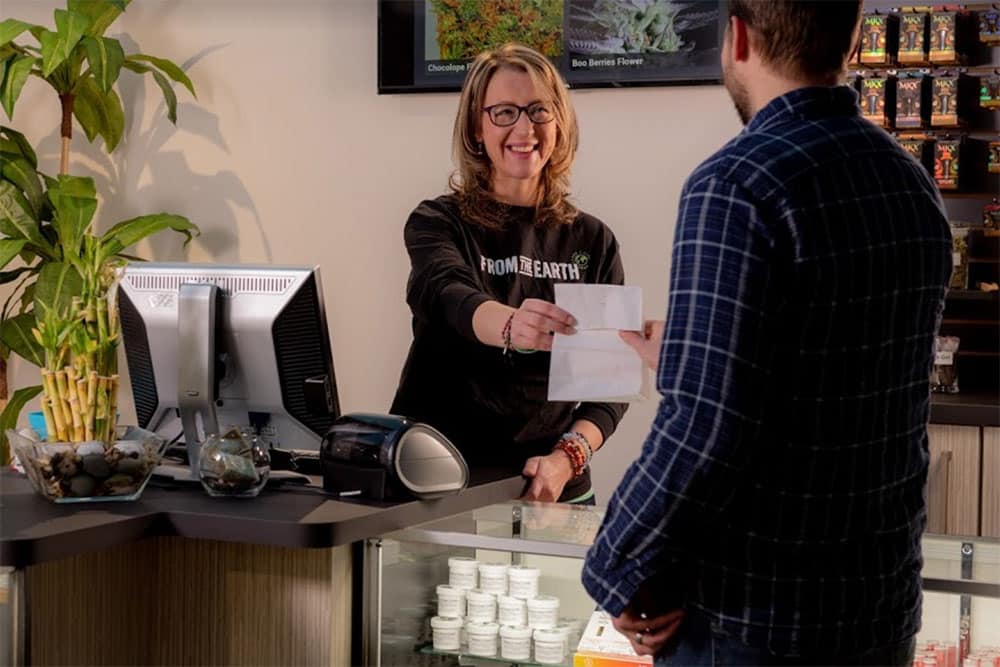 The first time you walk into a cannabis dispensary in Hanover, MI with your medical marijuana card, you might have a few questions or concerns. Thanks to long-standing stigmatization around cannabis, you may even feel like you're doing something wrong or may even find the very idea of entering a little bit intimidating. 
While that feeling is understandable and even normal, we don't want you to feel that way! A cannabis dispensary should be a welcoming and inviting place that is both informative and free of judgment. However, no matter what, it is still best to be prepared prior to walking in the front door. 
So what exactly should you expect and what do you need to do to prepare? Let's find out!
Expect to be Carded
Every time you walk into a dispensary, whether you are barely 21 or are pushing 70 and bear a striking resemblance to Bernie Sanders, you're going to need to have your state-issued ID ready. Staff members are going to need to look at it the very moment you walk in the door, and they may even ask to see it again at the register when you go to finalize your purchase. This is normal! So keep your ID somewhere that it is easily accessible. 
If you live in a state where cannabis is legal but approved only for medical use, make sure you have your medical marijuana card ready as well as your state-issued ID. Once again, you are likely going to have to show it again at the register when checking out. Even if you become a 'regular' around your favorite dispensary, it is absolutely necessary to bring your ID and/or medical card with you each and every time.
Some dispensaries service both. For example, at our cannabis dispensary in Hanover, Mi, we welcome medical patients as well as adult recreational users. 
Do a Little Research
Whether it is through word of mouth and personal recommendation by a friend or by browsing through reviews on the internet, it's important to do a little research before choosing a dispensary. If you have friends who smoke, make sure to check in with them. Do they have a favorite spot or budtender? Why do they recommend this shop? Likes or dislikes? 
If you don't have a personal reference to go by, that's okay! Hop online and read through various customer reviews. If there is one thing you can say about the internet, it's that people have no problem being honest on it, especially when leaving reviews. Be sure to read through to look for a few important things, such as how many stars or likes does the establishment have? Are the staff typically credited as being helpful and patient and willing to answer questions? What about the selection of products, are they affordable and fairly priced? These are just a few things to keep in mind.
Wait a Minute
In the medical market, you may be asked to wait outside in a lobby or sitting room before going into the main part of the dispensary. Oftentimes, only one customer is permitted back. If this happens, it's perfectly normal and is important for protecting patient privacy. While you're waiting, don't just scroll aimlessly through social media. Try to make the most of your time by browsing through the shop's products, or preparing any questions you may have in order to expedite the process.
Due to COVID-19 practices, even some recreational stores may only permit a single person or a very small number of customers in at a time as a way to encourage social distancing. Again, if this is the case, take advantage of your downtime and prepare in advance to expedite the process once you're inside.
Ask Questions! 
Whether it's your first visit or your hundredth visit, if you have a question, just ask! Here at From The Earth, cannabis dispensary in Hanover, MI, our staff is happy to assist you, and we are chock-full of knowledge on all of our products, ranging from CBD to THC and more. If there is something specific you're after, please share that information. After all, we want you to leave our store with the best product for you. There is a reason you're coming in today, and we want to hear it!
For example, if you're on the hunt for a gummy to help you with joint pain? Let us make a recommendation! If you're trying to find the perfect strain to get you energized and inspired? We totally have an answer for that. 
No matter what, don't be embarrassed! We are so excited to help you along every step of the way. And don't fret – our budtenders have heard it all. 

Look, but Don't Touch
In most medical-only cannabis dispensaries, you will be permitted to look at the product, but you won't be allowed to touch it yourself, especially when it comes to bud or flower. Your budtender is there to handle it for you, and can answer any questions you may have. You can certainly look at it up close, but won't be able to touch it until after it's been purchased. 
Don't Feel Pressured
If for some reason, you don't feel like making a purchase today, that's okay! We understand. Buying cannabis is something totally new for you, and maybe you were just popping in to do a little research and get your bearings or check out the atmosphere. No matter what, you are always welcome to leave, though we hope you'll come back and see us again soon! 
Take a Moment to Reflect
After your first visit, take a moment to reflect on how it went. What did you like about the atmosphere? Did you feel welcome? Was the staff helpful? Were you honest with your questions, needs, and concerns? 
After you've considered these questions, visit the cannabis dispensary's website and leave an honest review about your experience. After all, this will be the roadmap that will be a guide for future beginners, as well as a helpful tool for the dispensary's staff.