What You Need to Know About The Entourage Effect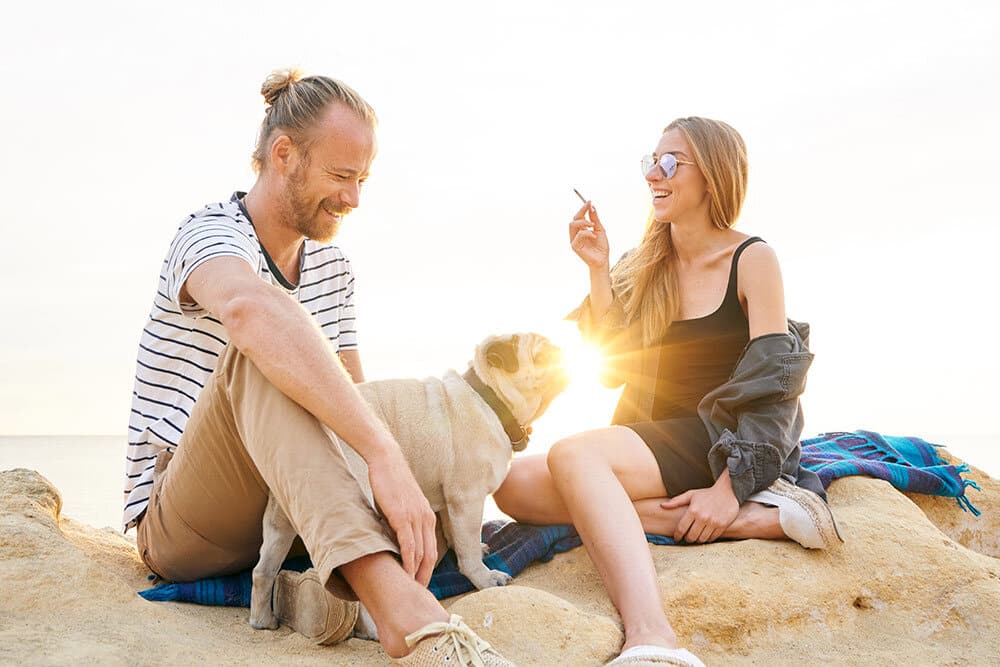 Have you heard people talk about the "entourage effect" but still are not sure what they are even talking about? 
Cannabis is made up of a variety of different compounds that play a unique role in determining the plant's effects. Your experience of the plant is unique to you. How cannabis impacts our mood, appetite, relief levels, and more, rely heavily on your body chemistry and how it interacts with the various chemical compounds in the plant. THC and CBD are the most abundant compounds found in cannabis, though both interact with different receptors in the brain and body.
What is the Entourage Effect
The entourage effect is a mechanism that suggests the compounds in cannabis, such as cannabinoids, terpenes, & flavonoids, work together synergistically to provide a unique set of effects and benefits. When different combinations of these compounds are ingested, their behavior may change producing a range of benefits from pain relief to improved mood or sleep.
Still unclear about how it works? Think of how you act when you are in a professional setting versus how you act among friends. Your personality and demeanor change based on your environment.? 
A study done in 2010 gave cancer patients two different cannabis extracts. One group was given an extract that was purely THC. The other group was given an extract that was equal parts THC and CBD. The group with THC and CBD combo reported having less pain. This would seem to be obvious to us because we know CBD to be a pain-relieving compound. And because that compound was in their extract, the entourage effect proved its point. The existence of a compound can greatly affect the way each compound reacts together. 
That said, though THC and CBD are the main compounds found in cannabis that we are all familiar with, there are many other compounds that play different roles as well like CBN, CBC, and CBG, not to mention terpenes. Terpenes are what produces an aromatic compound that gives cannabis its unique aromas and flavors. Terpenes are some of the most abundant compounds in nature and are also found in things like lavender, eucalyptus, and oranges.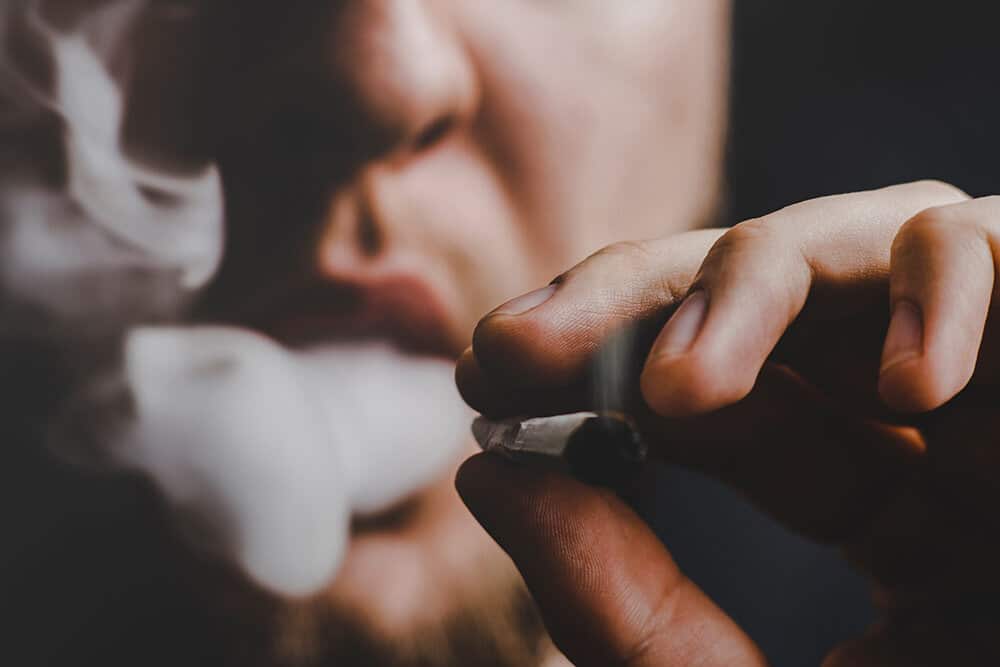 How Cannabinoids and Terpenes Work Together
Though more research is still needed in this area, some researchers have theorized that terpenes play a significant role in how we are affected by cannabis. Mainly, that with the addition of a terpene with a specific compound, we can receive different benefits. 
To dig a little deeper, let's discuss a few examples. 
Let's look into the cannabis strain Grape Ape. It is an indica strain with 17 percent THC and its main terpene is myrcene, the most abundant terpene found in cannabis. Grape Ape is known for its relaxing properties which also give a mood boost to make you feel happy (due to THC), but can also make you tired (thanks, myrcene.)
With hundreds of different terpenes present in cannabis, research suggests that the presence of these compounds plays a key role in their effects. Here are a few other ways terpenes affect us. 
Myrcene, which we mentioned above, tends to give a musky, herbal aroma. This terpene is known for its

sedative and relaxing properties

and helps with inflammation and is an anti-bacterial.

The

terpene linalool has floral, citrusy aromas

and, similar to myrcene, is known for its calming and sedative properties. Linalool is known for aiding in depression, anxiety, stress, and insomnia. 

Pinene has a sweet, pine smell and has memory retention and alertness effects. It's typically used for helping with

asthma and inflammation

.
What Cannabis Products Produce The Entourage Effects?
Now that you know a little bit more about the entourage effect and what it means, how do you go to a cannabis dispensary and pick out something that will give you these effects, or how do you steer clear of them?
Consuming cannabis flower is the best choice if you are looking to benefit from the entourage effect. There are also some cannabis extracts that are formulated to provide you with a variety of cannabinoids and terpenes. Look for the products labeled as "full-spectrum". 
Full-spectrum cannabis extracts contain a rich diversity of terpenes, cannabinoids including THC, THCa, CBD, CBN, and other botanical compounds. Similar to a flower, a full-spectrum product takes into account how the entourage effect plays a role in the product's effects.  
A broad-spectrum extract includes compounds like terpenes, and other botanical compounds like CBD, CBN, CBG, and CBC but do not contain THC. The presence of THC being the key difference between broad-spectrum and full spectrum. 
An isolate is exactly as it sounds. It's an isolated compound, like a product only containing CBD. Though there are many who will say that there are less benefits when consuming an isolate or broad-spectrum extract, there are plenty of people who prefer them or are the only things they can access legally. Knowing exactly what you are looking for and what you are putting into your body is important. 
A few isolate products you could pick up from your nearby From The Earth cannabis dispensary are:
When it comes to knowing what you want out of your cannabis experience there is a lot to take into account. If you are looking for something that gives you a full spectrum of effects, finding a full spectrum formulation will cause you to experience cannabis's entourage effect. . But if you live in a state where THC is not legal or are not looking for a non-psychoactive experience, an isolate might be more your speed
Talk with your local budtender at From The Earth cannabis dispensary and find the perfect cannabis products you are looking for, no matter what experience you are looking to have.