Have the Best Cannabis-Infused Thanksgiving With These Great Products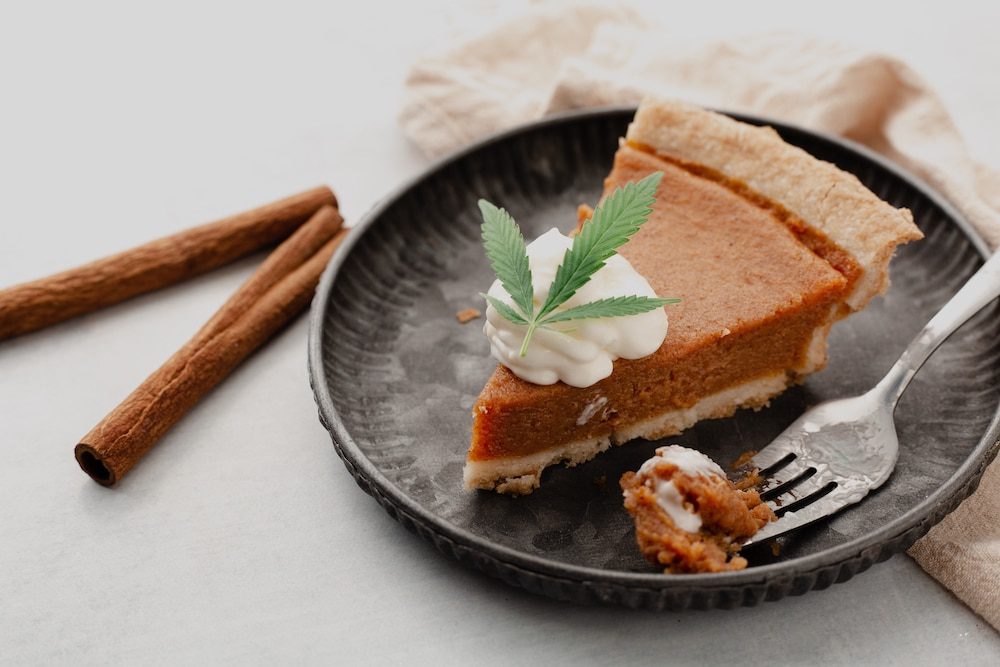 November is here and that means everyone's favorite food-centric holiday is right around the corner. In just a matter of weeks, you will be gathered around the family table and enjoying some of the staples of the holiday. While there is sure to be plenty of delicious options to choose from,. turkey, mashed potatoes, and pumpkin pie are just a few. 
However, whether you are hosting the big meal or heading on down to your aunt's house, don't forget another essential: cannabis. This holiday season, get your favorite products brought right to your door courtesy of our cannabis delivery in Santa Ana. Though if that thought leaves you wondering about what exactly you should order, that's okay! We've got you covered with these cannabis essentials.
Kiva's Milk Chocolate S'mores Bar
For the cannabis enthusiast who likes to fly under the radar, one of the best things you can pack along to bring with you is an edible. Edibles are discreet, convenient, and have a multitude of benefits. One of our favorite suggestions is Kiva Confections Milk Chocolate Smores Bar. Not only is this sweet treat made of smooth and delicious chocolate, but it also comes packed with 100mg of THC per bar! Just a single bite of this bar can help you feel happy and fun even if your Thanksgiving has been a stressful affair.
Papa & Barkley's THC ReLeaf Tincture
Every family has their own set of holiday traditions, some more conventional than others. If your family enjoys playing a round of football in the yard before the big meal or perhaps they are the kind of folks who opt to do a 'Turkey Trot' marathon each Thanksgiving, then you need to come prepared. Aches and pains are inevitable with these kinds of activities, so make sure you pack the perfect restorative cannabis product: Papa & Barkley's ReLeaf Tincture. Thanks to the potent and powerful formula, you can have discreet relief in no time. Make sure to add it to your order for cannabis delivery in Santa Ana!
Maven Genetics' Ajo Blanco Pre-rolls
Whether it be a favorite sibling or the cousin who doubles as your best friend, everyone has that one person in their family they look forward to hanging out with on Thanksgiving. Bonus points if this person is eager to get high with you! Treat them to something special this year by bringing along a pack of Maven Genetics' Ajo Blanco prerolls. This musky yet delicious flavor will supply a high that is euphoric but relaxing while also uplifting your mood. Because these are perfectly packaged prerolls, all you need to do is to remember to bring along a lighter!
Mr. Moxey's Energizing Cannabis Peppermints
If this time of year has you feeling a bit sluggish and tired, know that you're not alone! Not only can the holidays be exhausting in general, but the time change and colder weather certainly doesn't help matters. If you find yourself needing a little pep in your step for the holiday season, then make sure to pack along a tin of Mr. Moxey's Energizing Peppermints. These artisan mints contain 5mg per mint and are sure to put a pep in your step. They also contain Naturopathic herbs such as peppermint, rosemary, and green tea.
Stiizy's Apple Fritter Cartridge
Nothing says Thanksgiving like a little slice of apple fritter! So why not enjoy this favorite dessert in an unconventional way by grabbing Stiizy's Apple Fritter Cartridge? This tangy, citrusy product is a delicious way to unwind following a stressful day of hosting and family time. It is sure to settle your nerves while also effectively relaxing your body. Put this cartridge into your vape, kick back, and binge watch some of your favorite holiday movies. (It's okay to ignore those dinner dishes – we won't tell!)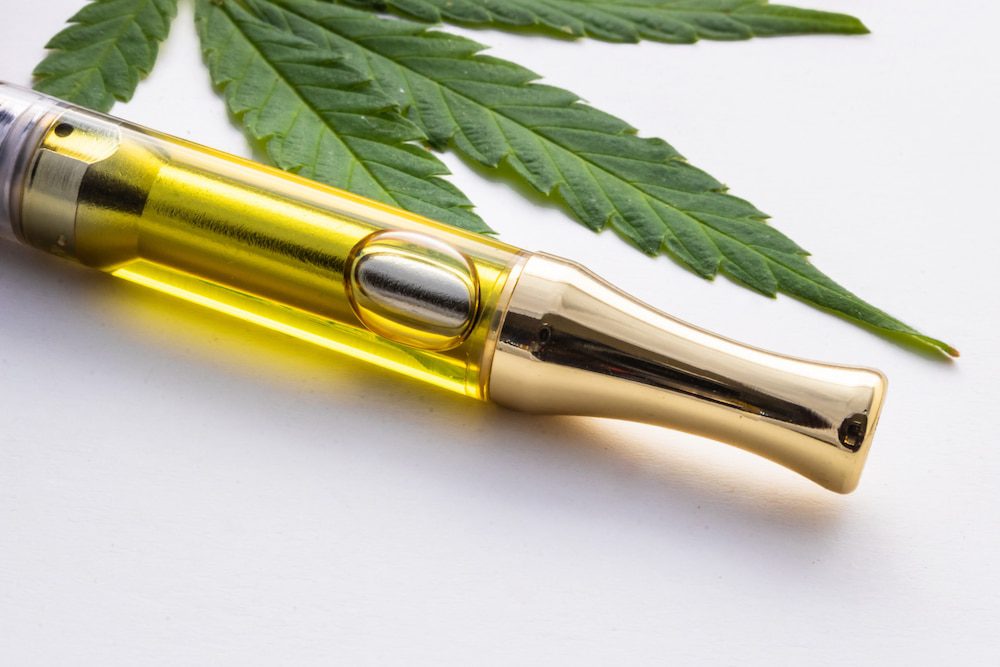 Almora Farms' Mango Yumberry Live Resin
If you are someone who enjoys the idea of an edible, but couldn't fathom eating just one more bite on Thanksgiving, then why not reach for a beverage instead? Almora Farms' Mango Yumberry would be an excellent option! With only 15 calories per serving, this could be the perfect way to end your day of overindulging in delicious food. Not only that, this product is also 100% vegan, gluten-free, and features all of the refreshing flavors of both yumberries and mangos. With 15 mg of THC per can, this seltzer is sure to give you a good buzz, too!
Floracal's Banana Pudding
That banana pudding recipe that features the little vanilla wafers in it is a well renowned staple when it comes to the perfect Thanksgiving dessert. Now, you can put a little cannabis twist on that this year by checking out Floracal's Banana Pudding. This flower combines a mouthwater cross between Girl Scout Cookies and Banana OG. Its flavor profile includes bananas, sugar, and fresh, nutty vanilla. Pack a bowl or roll a blunt with this flower in it and you're sure to have a calm, relaxing evening. 
Cannabis Delivery in Santa Ana
If this holiday season has you rushing around and feeling as though there simply aren't enough hours in the day, let From The Earth take one less thing off your plate. While we understand that popping into your local cannabis dispensary can be a fun experience for many, or an errand that you might look forward to, let us assist by bringing your cannabis delivery right to your front door. Here at From The Earth, we can deliver your order all around Santa Ana, Port Hueneme, and other surrounding communities. Simply shop online and select the same day delivery option. With some orders, we can even get it to you in less than an hour!
For the cannabis enthusiast on the go, choose to do curbside pick up instead! Allow one of our helpful team members to bring your order right to your car so you can grab what you need and get back on the road. Whichever way you shop, just make sure that this Thanksgiving, you have all of your favorite cannabis products stocked up and ready to go!