Can Your Pet Benefit From CBD? Important Information You Need to Know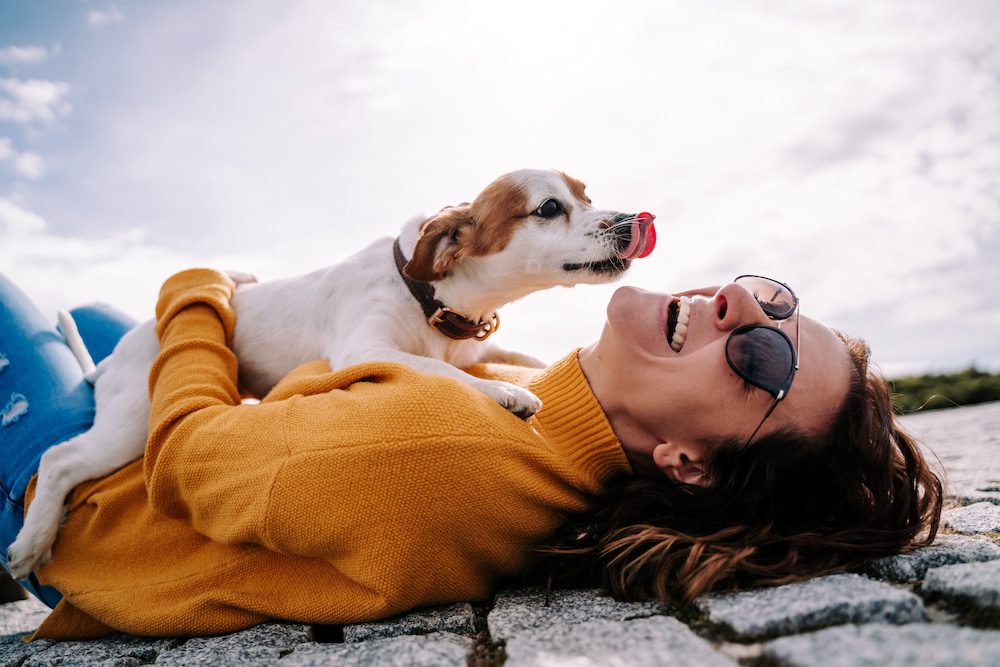 If you are a pet owner, you know how important the health and wellbeing of your furry best friend is. You want them to be able to live long, healthy lives full of their favorite things – walks, naps, and treats included! Because veterinary care can be extremely expensive, especially during an emergency, it is necessary to find affordable solutions for your pet for day to day care. 
That being said, have you ever thought about using CBD products to help out your four legged companion? If not, now is a great opportunity to learn more about it! Our pot shop near Port Hueneme wants to provide you with some background information about CBD, as well as how it can be useful for your pet. Continue reading to discover more!
Is cannabis safe for animals?
As always, one of the most important questions you will want to ask before giving your pet a new treatment is to confirm that it is safe for animals. Just because it is approved for human consumption does not mean that it is safe for a dog or a cat – take onions or chocolate, for example! 
The first thing that you should note about using cannabis products for animals is that THC is toxic but CBD is not. According to the American Kennel Club, the worst reaction a dog ever had to CBD was a case of diarrhea as well as changes to some liver enzymes. However, this is a very rare occurrence. If your dog takes any kind of medication, it is extremely vital that you have a conversation with their veterinarian before starting them on CBD. That is because certain medications can interfere with CBD and vice versa. 
How does CBD help pets?
Just like with many other areas of cannabis research, the impact of CBD and pets is still ongoing. However, there has been some solid groundwork laid out for various sorts of ailments. 
Arthritis and Joint Pain
When it comes to CBD for humans, one of the most popular reasons people turn to cannabis is for help with arthritis and joint pain. But can it be just as helpful for your pet? According to studies conducted by Cornell University's College of Veterinary Medicine, CBD has yielded some positive results. During their research, they found that pets who were once struggling with getting out and about were climbing stairs and showing signs of renewed mobility after only briefly starting a CBD regiment. So if your beloved Fido is facing joint stiffness, talk to your vet about what CBD options could work for them!
Itchiness and Scratching
Does your dog or cat seem to constantly be scratching? Now that colder weather is here, dry skin can be an even more pressing issue for both people and pets alike. This kind of irritation and inflammation can be not only irritating for your pet, but in some cases, even painful. If you've tried everything from oatmeal baths to ointments, it might be time to check out CBD. 
According to one study in Australia, one CBD product reduced itchiness, inflammation, and skin lesions by as much as 51 percent after only eight weeks of treatment. Help your pet kick the scratching by popping into our pot shop near Port Hueneme and grab them a pet-friendly CBD product today!
Anxiety Concerns
With the upcoming holiday season, there is sure to be a lot of lapses in routines, new faces and smells, and maybe even long car rides or plane rides to visit family and friends. Our pets are prone to be anxious during all times of the year, but it can be especially heightened when their routine is changed. Not only that, but noise can have a huge impact on a pet's anxiety levels as well. When pets are anxious, they tend to act out and present behavioral issues. In an effort to avoid this, try seeing if CBD will work for them! CBD tends to have a calming effect and can even help them rest easier. 
Seizures
Does your pet struggle with seizures? Seizures can happen in dogs and cats for a variety of reasons. As a pet owner, of course this can be very concerning and quite jarring to witness. Because it is impossible to explain to a pet what is going on, it is all the more important to find a way to reduce or even eliminate seizures. CBD could be a viable solution for this.
In one study out of Colorado State University, a group of dogs that were given CBD for 12 weeks showed reduced seizures by up to 33%. However, it was important to note that not every dog was affected. More testing is currently ongoing to try out different doses. Also, CBD can interfere with certain anti-seizure drugs, so be sure to confirm with your veterinarian that CBD is safe to use for your pet. 
Is it legal in your state?
Prior to seeking out CBD products, it is important to do the research and make sure that it's legal in your state. Currently, there are 47 states and the District of Columbia where CBD is legalized. While this covers most bases, it is also important to note that legal amounts vary from state to state as well. 
Also, if you are planning on traveling with your pet and their CBD, do your research prior to crossing state lines. When popping into your local licensed cannabis dispensary, let them know you're shopping for your pet and see what products they recommend. 
Shop From The Earth
If you live close to one of our From The Earth locations, such as our pot shop near Port Hueneme, we would be happy to assist you! You are welcome to come inside and speak to one of our helpful team members. Or, you can even opt for curbside pick up or same day delivery. Whichever works best for you, we are here to assist you and your pet in getting the highest quality CBD and cannabis products on the market.