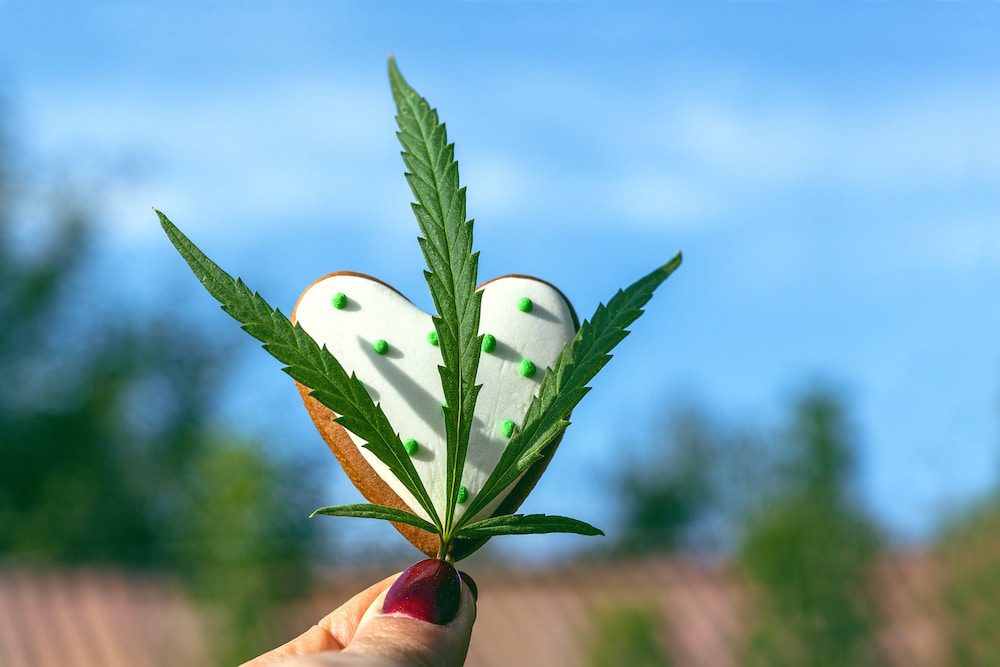 Are you looking to raise your gift-giving game this Valentine's Day? Skip out on the last-minute flowers, drug store candy, or overpriced jewelry and hand your sweetheart something we know they will really love: cannabis. If you are not sure what they like or where to begin, don't worry, we won't leave you high and dry (well, maybe just the latter)! Check out our list of recommended products below.
As an added bonus, these options are all available for cannabis delivery in Port Hueneme. Meaning that if you are slammed at work and can't get out and about or just need someone to take one more task off of your growing list, you can count on one of our team members to help you out!
STIIZY's Nano-Enhanced Triangle Gummies
If you are wanting to give your cannabis-enthused partner something that really packs a punch, we suggest adding STIIZY's triangle gummies to your cart. These are brand new to the STIIZY lineup and feature a fast-acting nanomolecular-enhanced live resin, meaning that you will experience a high quite quickly. While we recommend the Sour Strawberry flavor in the light of the holiday, these are also available in Sour Apple, Caribbean Breeze, Blue Raspberry Blast.
Jeeter's Infused Pre-roll
Valentine's Day falls on a Monday this year, which is notoriously the most stressful day of the week. If you are looking for a great way to end the day, we highly recommend Jeeter's infused pre-roll. Because it is already rolled for you, all you have to do is sit back with your significant other, put on a favorite movie, light up your joint, and spend some quality time together. The Strawberry Shortcake flavor is also delicious and sure to set the mood!
OM's Rose Body Oil
Few things are as romantic as a nice massage. However, this Valentine's Day, don't just bust out the supermarket brand baby oil. Give them a gift they will really love: OM's Rose Body Oil. This Rose Geranium oil not only smells amazing, but features the health benefits of both essential oils and CBD. If you're not one for giving massages, you can also add this to a hot bubble bath for them and hand over a glass of champagne, a combination that is sure to earn you a few brownie points!
Kiva Confections' Chocolate
Perhaps other than a dozen red long stem roses, there is nothing more iconic to Valentine's Day than chocolate. There are so many different types of chocolates available on the market, too, meaning that no matter where your tastes lie, you are sure to find something that you enjoy. Kiva Confections offers up a variety of flavors, including a smooth and creamy milk chocolate. Or, you can opt for a richer, fuller dark chocolate flavor instead. If you really want to mix things up, try Peppermint Bark instead! Regardless of which one you choose, or if you grab all three, we know that you are giving your loved one a real treat as opposed to a box of chocolates off the grocery store end cap that sort of tastes like they're filled with toothpaste.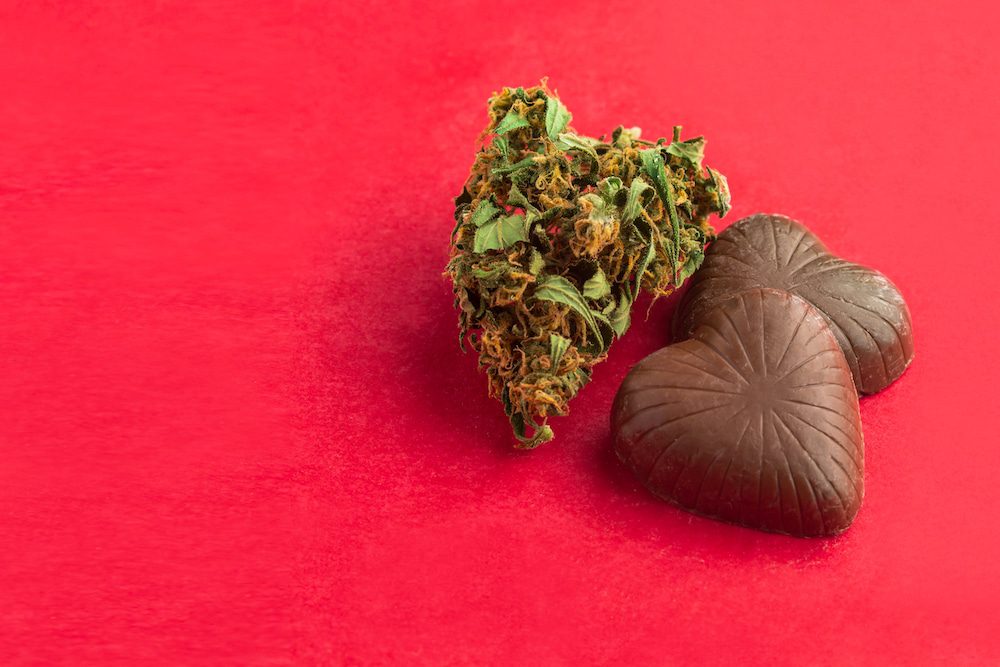 Almora's Wedding Cake
You don't need to run off to the chapel and get married this Valentine's Day to enjoy a bite of wedding cake! If your significant other enjoys vaping, give them something really sweet with Almora's Wedding Cake live resin vape cartridge. This product is artfully crafted, featuring 100% live resin that is never refined, meaning that you get the best flavor as well as the best high. At first, you will feel a bit energetic and creative before sinking into a relaxing and calming high. 
Care By Design's Tinctures
Does your partner enjoy a good cup of tea? Are they someone who scours the spice merchant or tea shops on the quest for the best leaves or are always looking for new ways to enhance their tea-drinking experience? They could even be on the same level as the Queen of England or Levi Ackerman and still appreciate Care By Design's Tinctures. While they can be used sublingually, a few drops of this tincture will undoubtedly complement their favorite hot beverage, and it would surely beat giving another novelty mug! As an added bonus, these drops are infused with THC and CBD, and are meant to bring about bodily relief and calm the mind. 
White Walker OG
Give a different kind of flower this V-Day with White Walker OG. Yes, this option is still cupid-approved, as it is an excellent choice for the partner who loves to smoke. Rather than wrapping the stems in butcher paper like you might a bouquet, put a little of this in your bong, pipe, or favorite hemp paper rolls for a high that is meant to be euphoric as well as relaxing. If your significant other has struggled with anxiety, sleeplessness, or chronic pain, they are sure to thank you for this treat!
Papa & Barkley's Releaf Balm
If your significant other enjoys working out, running, or lifting weights, they probably experience the occasional body aches and soreness. This can put a real damper on their training! This holiday, give them something that will really help take their competition to the next level by focusing on recovery. This balm works hard to minimize inflammation and soothe aches and pains by using a specially crafted blend of essential oils and CBD. A thoughtful gift like Papa & Barkley's Releaf Balm will put a smile on their face and earn you kudos from your partner! 
Cannabis Delivery Port Hueneme
While any of these products are sure to make your sweetheart swoon, don't feel like you have to rush to our store to do some shopping. If you already know what you need, you can opt for curbside pick up or even same day delivery, bringing your favorite cannabis goodies right to your door.  (Which is sort of like Cupid, only we promise we'll be wearing pants!) So even if you are in need of these last minute this Valentine's Day, we here at From The Earth have you covered!