Wanting to Get Creative With Cannabis? 4 Ideas You Need to Check Out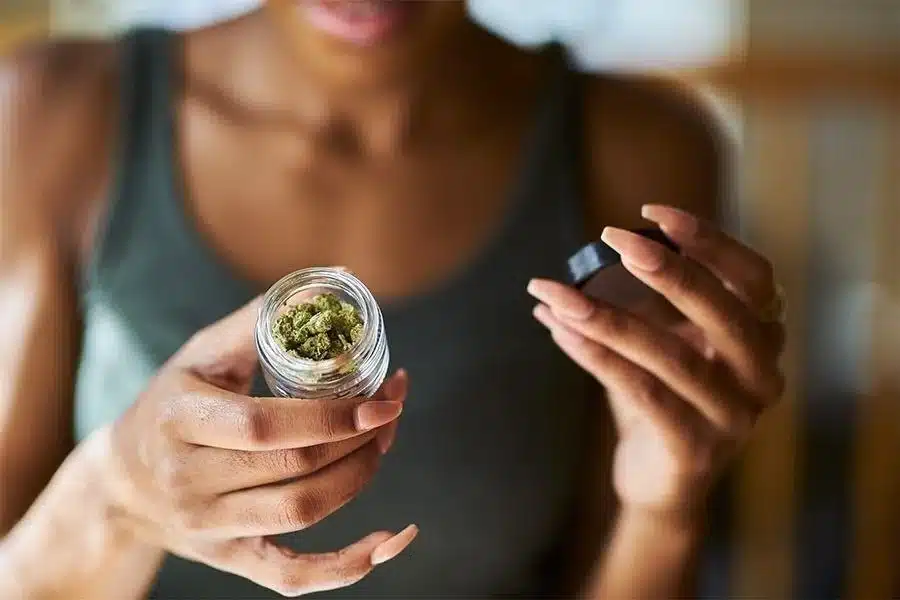 In this day and age, cannabis consumers are in a whole new era when it comes to how they get high. Once upon a time, weed was really only smoked through pipes, joints, and bongs or made into rudimentary edibles that didn't always taste the best. Thankfully, however, things are changing, as the ongoing and widespread legalization of cannabis is occuring, the more and more options are being brought to the table.
If smoking isn't your cup of tea, or you are simply wanting to try something different, then it is high time to mix things up! Today, our greenleaf dispensary in Port Hueneme wants to share a few of the best ways you can get creative with cannabis. Continue reading to learn more about it!
Idea #1: Create a cannabis journal.
You have probably seen this concept done multiple times when it comes to a craft beer or whiskey enthusiast. They keep a journal, whether it be a physical or digital version, and document the different alcohols they've tried, what brands or flavor profiles they enjoyed, and more. This same journal concept can be done with cannabis!
If you are someone who enjoys trying new things and experimenting with different strains or flavors, this could be a great idea for you! This way, you can keep track of what you've tried, how it made you feel, the type of high that came with it, and so much more. As an added bonus, all of your friends and family who also enjoy cannabis will know who to ask when they want a recommendation.
There are different apps you can download and try or you can do things a little more old school with a pocket sized notebook. The best news is that there is no right or wrong way to keep a cannabis journal!
Idea #2: Work cannabis into your wellness routine.
The new year is almost here, and if one of your resolutions is to take better care of yourself, then cannabis can be a great way to start! Here at our greenleaf dispensary in Port Hueneme, we understand that stress, especially around the holidays, can get the best of us. That is why it is all the more imperative that you see to your health and wellbeing. 
For example, you could purchase skincare products that contain cannabis. CBD has many curative properties and is best known for its ability to decrease inflammation. This is a game changer, especially for those who have severe acne, sensitive skin, or other skin conditions, such as eczema or psoriasis. A wide array of cannabis skin care products exist, from foaming face washes to cleansers and creams and more.
Not only that, but there are also cannabis products that can be used in other areas of wellness, too. These can include bath bombs or massage oils that can really help to soothe aching muscles and allow you to relax unwind. Many of these products can be bought at your local cannabis dispensary, such as our greenleaf dispensary in Port Hueneme, or they can even be done DIY following a series of instructions.
Idea #3: Cook and bake with cannabis.
Did you know that you can both cook and bake with cannabis? It's true – and we're not just talking about your quintessential pot brownies. In fact, you can even unlock a whole culinary experience by incorporating cannabis into your food! There are many ways that this can be done, though many recipes begin by using cannabutter or cannaoil for cooking. 
To get started, begin researching various cannabis recipes and figure out what you might like. If you have friends that are also interested in cooking with cannabis, host an edibles party to try different, small samples. Remember, though, edibles take longer to process through your bloodstream than smoking weed does. This means it takes a greater amount of time to feel the high, but the high will be more potent and last longer. If you're a beginner with edibles, it is best to start slow and work your way up!
For those wanting to try edibles without the hassle of cooking and baking, then stop by our greenleaf dispensary in Port Hueneme. With our large and varied selection of great cannabis edibles, you will be sure to find what you need. 
Idea #4: Use cannabis to step up your fitness routine.
If you are an athlete, it will probably come as no surprise that cannabis can be extremely beneficial and has many therapeutic benefits. Even someone who enjoys working out or is a fitness enthusiast can get a lot out of including cannabis into their workout routine. This might look like working CBD tinctures into your protein smoothie or recovery tea. Or, it might mean using a CBD-infused cannabis cream or lotion on sore and aching muscles. 
For those seeking to improve their workout or fitness routines, cannabis could be an all natural next step and a great alternative. If you aren't sure where to start, pop into your local cannabis dispensary and talk to the staff there. At From The Earth, our team is ready to help answer any questions you may have and point you in the right direction as far as highly rated and recommended products that fit your needs. Education is at the heart of being a responsible cannabis user, and we want to help in any way we can. 
Greenleaf Dispensary in Port Hueneme
Are you ready to get creative with cannabis? Then make sure to pop into Port Hueneme dispensary or our other From The Earth locations today! Here, you can shop hundreds of different products, ranging from your traditional cannabis flower to edibles, lotions, bath bombs, and more. On our shelves, you will find everything you need to have a fulfilling and unique cannabis experience. 
If you know what products you need, then feel free to skip coming inside and choose to check out online and select curbside pick up or same-day delivery! The end of the year can be a hectic time for many folks, and if you are just trying to get what you want and go, then allow us to take one more thing off of your to-do list.